13 May

Celebrating Saint Benedict Menni´s Day with #ADoseOfHope

St Benedict Menni, the founding father of the Sisters Hospitaller of the Sacred Heart of Jesus as part of his pastoral mission passed away in Dinan, France on April 24, 1914. The Saint worked for the elderly and those who were abandoned. Most especially, he cared for the mentally ill patient.

In his early life, he arrived in Granada in 1978, where he met two women- Maria Josefa Recio and Angustias who in 1881 set up a women's hospital. Their work inspired St. Benedict Menni to establish a new womens congregation and accordingly on May 31, 1881 he founded in Madrid, the Sisters Hospitaller of the Sacred Heart of Jesus. Subsequently, he established about seventeen mental hospitals in the General chapter of Order in Rome in 1905 and returned to Spain afterwards.

In spite of this, the 24TH of April each year is celebrated in remembrance of all the good works our founding father did showing compassion, love, affection, empathy and holistic care for the vulnerable. This year even though we cannot celebrate in person we want to share #ADoseofHope for all our care givers around the world as an encouragement to render astute interventions in their various jurisdictions.

A – Accurately caring for the

D – Disadvantage

O – Over the world

S – Showing

E – Empathy based on

O – Our

F – Founder Father's

H – Hospitaller values

O – Outstandingly

P – Portraying

E – Etiquette towards our patients.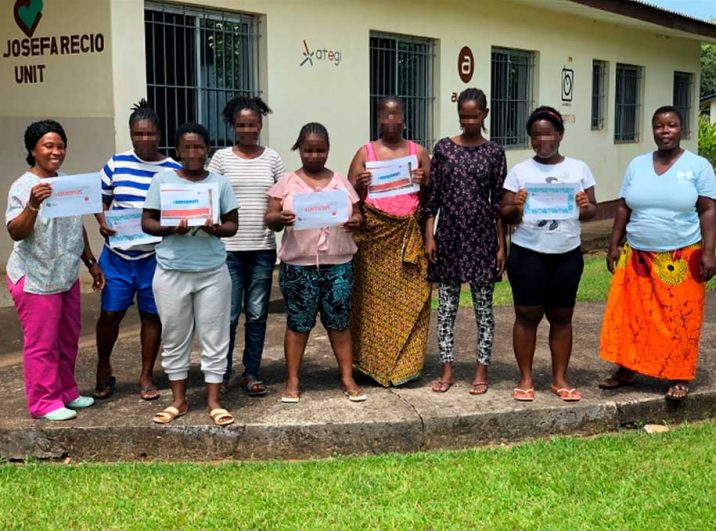 Video