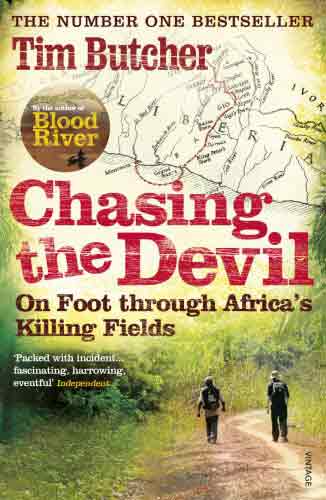 15 Dec

"Chasing the Devil", a journey by foot through Liberia and Sierra Leone after their civil wars

Tim Butcher was a war correspondent of the Daily Telegraph, and he is a writer. His first book, Blood River, followed the route of Stanley's journey through the Congo, han he has been present in several armed warfares in the African continent. Butcher visited Monrovia an Freetown, capitals of Liberia and Sierra Leone, during their civil wars. Years after, once the fighting was over, the author resolves to follow the footsteps of Graham Greene, who travelled along 350 miles in both countries and ended up writing Journey Without Maps.

Chasing the Devil: On Foot Through Africa´s Killing Fields walks through a devastated post-war Liberia and attempts to dig into the roots and origins of the extreme violence that slaughtered West Africa in the last decades.