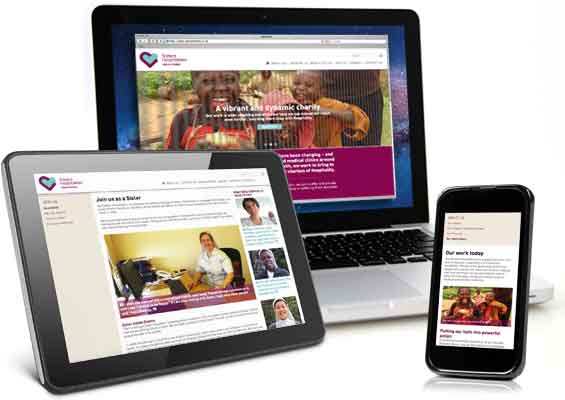 15 Mar

New website of Sisters Hospitallers – English Province

We're delighted to announce that the new website for the Sisters Hospitallers English Province has been launched. This bright, modern-looking and easy to navigate website clearly showcases the varied work we do, the people we care for and the wonderful people who work for, and support, us.


While the work we do is timeless, we do it in a fast-paced world of ever-changing technology. It's up to us to harness the benefits of that technology to spread the word about our work – so our new site has been built to be easy to read on mobile phones, tablets as well as desktop computers. We're confident that it will enable us to capture the imagination of more people who want to help us care for those in need by giving their time or their resources.

There are some wonderful new features to explore. For those of you who are new to the Sisters Hospitallers English Province, you might like to view some of the short videos on the About us page. These explain more about us, our work and the people we care for.

We hope you enjoy our new site as much as we do.