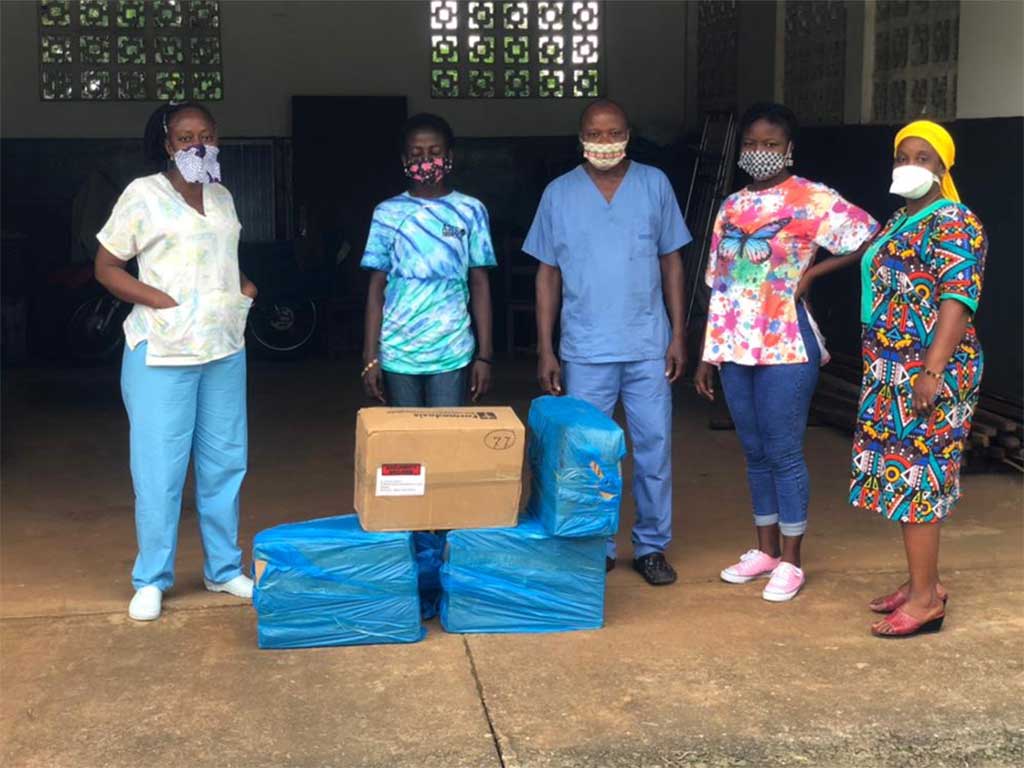 09 Ago

The reoccurrence of Covid-19 cases in Monrovia hampers our activity again

In the early weeks of June, news all over the media related to the re-emergence of Covid-19 which has posed massive threats on the lives of people of Liberia. Statistics proved a rise in active cases and deaths on daily basis. These upturns caused a lot of concern amongst residents at care home, but were allayed due to our continuous adherence to regulations against the spread. Health regulations were revisited and implemented.

During the visit of our Program Manager, Mikel Tellaeche, he stressed on the need to have plans for suspected and confirmed cases and isolation measures to avoid widespread. This was a collective task to all staff as we had a two-day meeting to discuss it. Amidst these preparations, about 90% of our staff has received their second dose of AstraZeneca vaccines.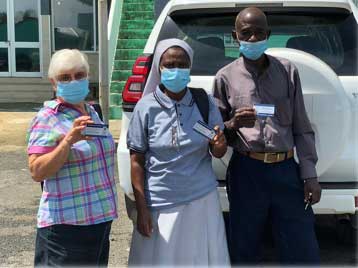 Maria Josefa Recio Centre in Liberia has not been left out in distribution of hygiene articles. On July 14, we received about twenty-seven boxes of face masks sent by Sisters Hospitallers congregation in the United Kingdom. They continue to show support towards us in any way they can. We express our warm gratitude to all. Thank you.
Although the Maria Josefa Recio Unit continues its activity, the upturn of Covid-19 cases in Liberia, and especially in its capital, has caused in the last two months a decrease in the number of former patients coming to our facilities for their follow-up appointments. There have been 36 in June and 39 in July.
However, we have received two patients who have been admitted to the center, one of whom had previously been in the Unit. In these two months we have discharged three patients, which means that at the moment there are 16 women in our mental health center.
Visits to former patients' homes have had to be replaced by follow-up telephone calls, not only because of Covid, but also because of the loss of the vehicle which our follow-up team was using in an accident.
Despite the difficulties, we carried out our usual activities and even added some new ones. Recently we tested the concentration of the center's residents divided into two teams with a puzzle and drawing contest.
In July we celebrated the birthday of one of our residents. The usual Liberian rendition of the song "Happy Birthday" was sung by all, gifts were presented to her and a cake was shared.
During this month, the Sisters of the Pipeline community participated in a virtual meeting with the presence and participation of all the Sisters of the African communities of the Congregation.