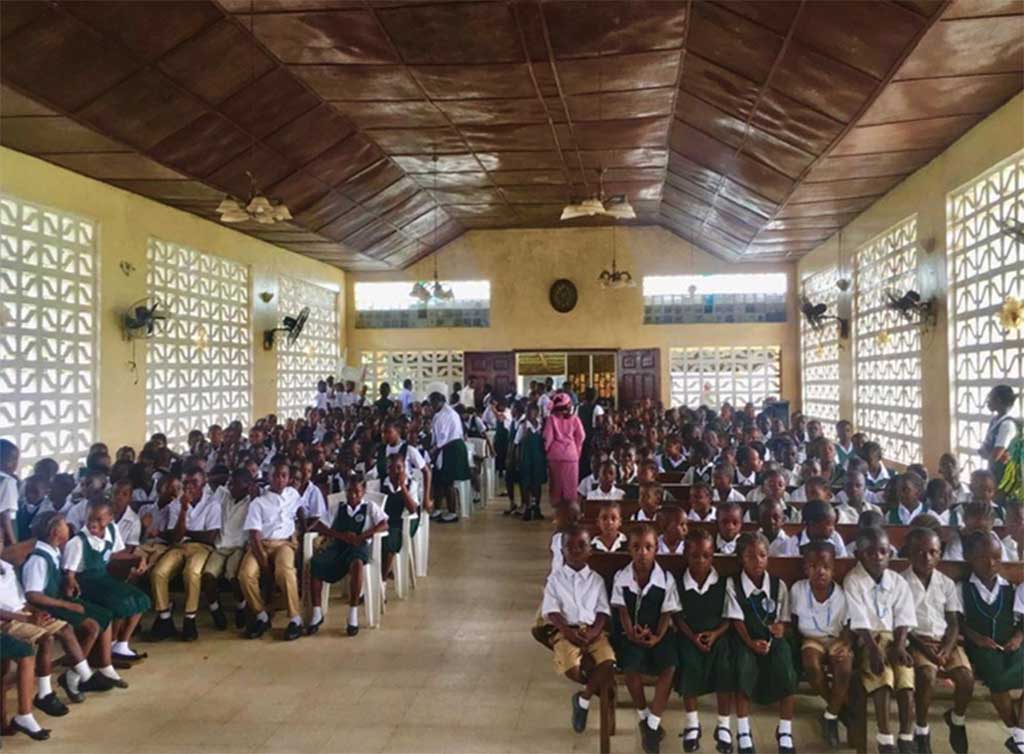 04 Nov

Actions for World´s Mental Health International Day

This year's world Mental Health day celebration was focused on suicide prevention. We at the Step Down Mental rehabilitation center in Liberia joined students of the Immaculate Conception Catholic School through health education. About 120 students from grade 3 – 8 were assembled at the parish where we took them through some misconceptions about mental illness.

We didn't focus on the theme due to the age group and this being our maiden project. It was an interactive session as students and teacher were given the opportunity to bring up what they think about persons suffering from mental illness. A piece of script was made to guide them; they seemed to have enjoyed the program as they expressed much appreciation when the program came to a close.

Following this, we continued to E. S. Grant Mental hospital where we had been invited for an action-packed program. Upon arrival, we were received massively by residents of the hospital. The program went on well; we were given the opportunity to give brief talk on suicide. There were lots of talks on mental health focusing on suicide prevention, music interludes as we enjoyed a composed music from residents of the hospital.