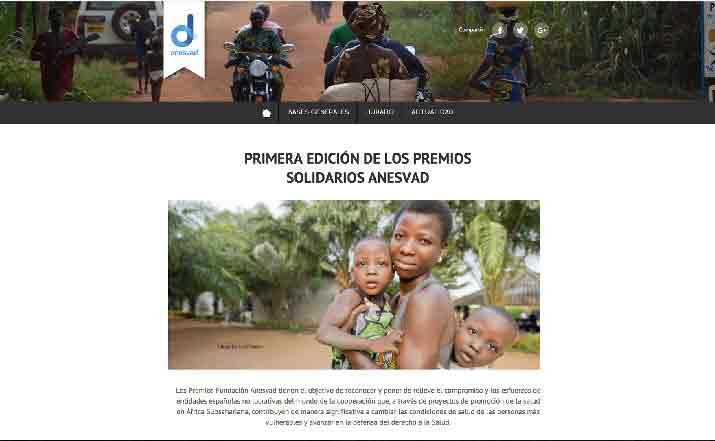 05 Oct

Anesvad Foundation awards We Are Like You with a prize of USD 11,200

Anesvad Foundation has given the second prize of the Endeavor category of their I Solidarity Awards to Hospital Aita Menni, for the development of We Are Like You mental health project in Liberia. The award has a prize of EUR 10,000 (USD 11,200).

The awards ceremony will be held on October, 27th at 7 p.m. at the Azkuna center, in Bilbao (Spain).

Anesvad is an independent non-governmental development organization (Development NGO) which goal is to contribute to promoting and safeguarding health as a fundamental human right.

Anesvad works for comprehensive development in areas of the three most impoverished continents: Africa, Asia and Latin America. It performs its work in close collaboration with local NGOs and institutions from each country, helping them to develop whilst respecting their culture and priorities.