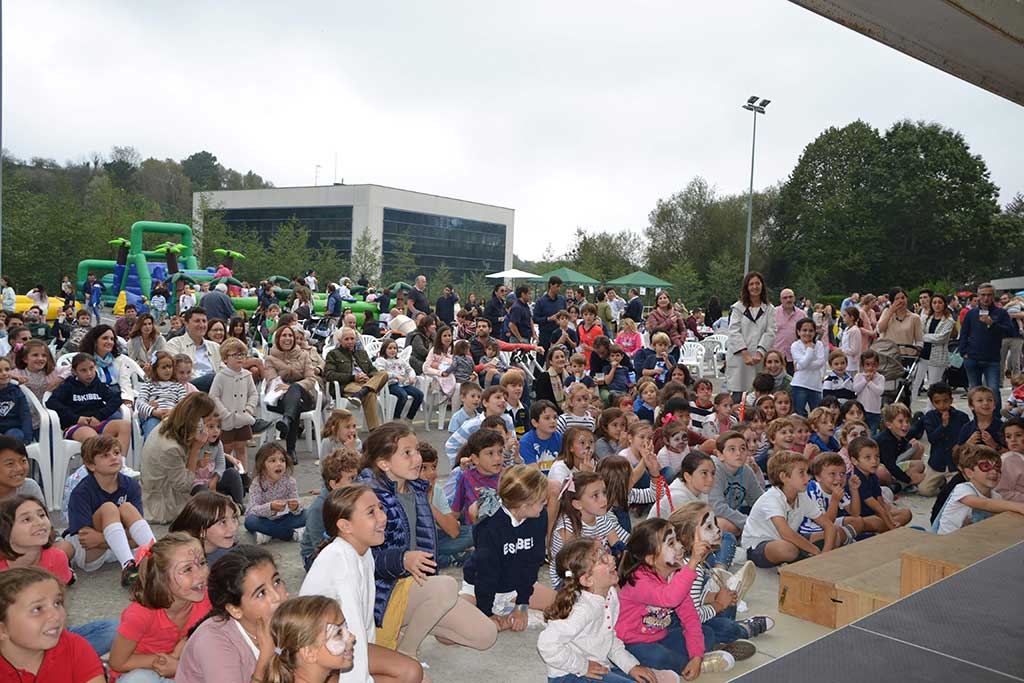 25 Oct

Charitable family day in San Sebastian for We Are Like You and Caritas

More than seven hundred people met on October 20 at the Eskibel School in order to enjoy a family day and help people who need it most.


The Charity Program have managed to raise € 7,200 that will be allocated, in equal parts, to the reception center Hotzaldi, Cáritas, and the project 'We Are Like You', of Sisters Hospitallers in Liberia.

Not only has it been the largest edition, but also the one that has received the most support from families for organizational tasks. The assembly teams, barbecue, food, drinks and workshops were attended by teachers, parents who gave their best so the day was a success.

The good atmosphere among all the families and the illusion of the smallest were the dominant tone of the day. The raffle and bingo, once again, aroused great expectation among attendees of all ages. The magician's performance was a novelty; with his tricks he managed to get everyone's attention.

Thanks to the shared effort we have managed to raise seven thousand two hundred euros, which will be allocated, in equal parts, to the reception center Hotzaldi de Cáritas, and to the mental health program "We are like you" carried out by the Sisters Hospitallers in Liberia.

Thanks to all the families that have collaborated, through your companies or at a particular level: Supermarkets TODO-TODO, Supermarkets BM, La Canasta bar, Urkabe, Merkamueble, Saint-Gerons chocolates, Irati Jewelery, Pikatu Gourmet, Beti-Jai restaurant, Lurauto, Conservas Serrats, Amaiketako, Griselda Delpadre stationery, Jorge San Martín lighting, Gure-Bus, Olañeta beers, Ruiz de Azúa pharmacy, Chocolat Factory, PK-454 furniture, UNISA footwear, Gipuzkoa Pádel Federation, O'Bag, Mª hairdresser Mar Badía, Hairdresser Arantxa Azpiroz, Hairdresser Hanna, Florist Villa M.ª Luisa, Montte, Lastur Commercial, Giant, Family Bilbao-Elduayen, family Ruiz-Azurmendi, family Chillida-Álvarez, family O'Malley, family Muñoz-González, family Lasa Etxenagusia and Zabalza Buitrón family.