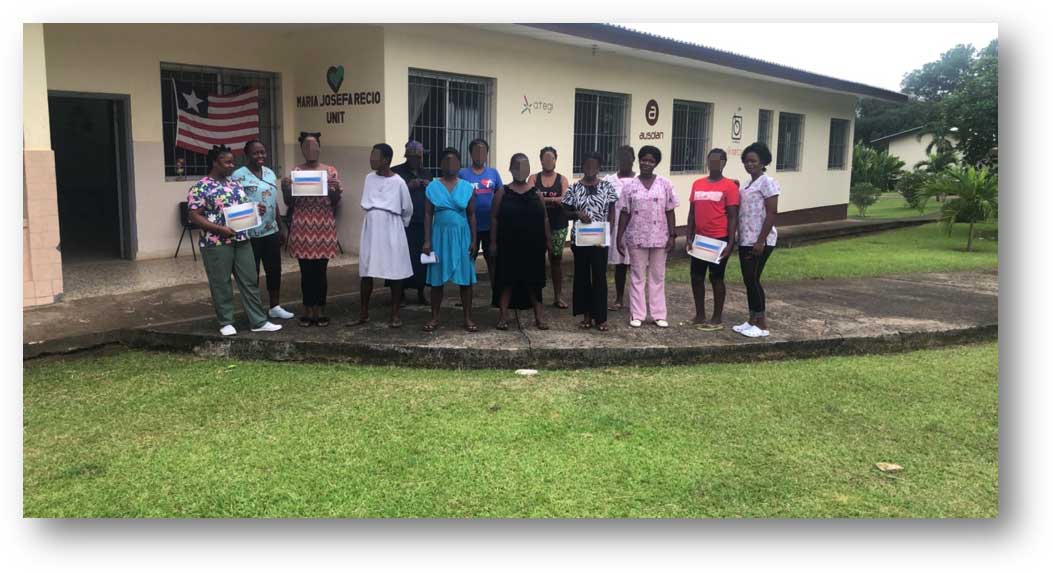 Part of the staff and patients, celebrating St. Benedict Menni Day.
04 May

Happy Saint Benedict Menni Day!

Even though we are all in a moment of crisis, this did not stop us from observing our feast day as we celebrated the feast of our father founder, Saint Benedict Menni. This day is a special day set aside to celebrate the humanitarian and acts of hospitality instilled in us by our father founder.

It was an opportunity for clients, sisters and staff to express their warm wishes virtually as our celebration has been cut short by this virus.

We at St. Benedict Menni Mental Health Center, Liberia, want to use this medium to say thank you to all health workers across the globe for the good work. We want to encourage the general public to keep safe and stay at home because the virus does not move humans move it and if we stop moving, the virus dies.

And to all who have been affected we send reassurances to you and your family in these tough times. We wish you speedily recovery. The virus is our common enemy and we will fight it till the end.

There have been many challenges during this period as we approached total lockdown but we will keep fighting and do our best, regardless.
Together, we will make it.

We wish you all a happy Feast day. Thank you!