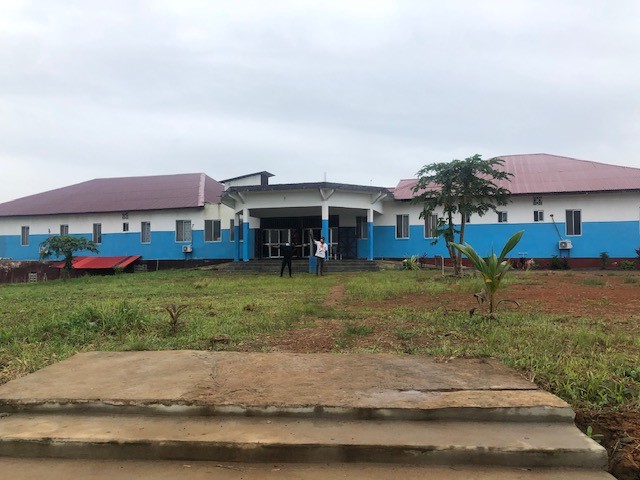 04 Aug

Peace Clinic, a facility that honors sister Chantal Motwameme´s memory

July 21, 2021, Louisiana, Liberia. We visit Peace Clinic, a new center opened on December 22, 2020, and its Director, Dr.
Login.
The center is dedicated to the memory of Chantal Motwameme, who died of Ebola in Monrovia and a person very close to Sisters Hospitalers.

Liberia is also affected by the Delta Covid variant, which has seen an increase in the number of cases since June. This situation has slowed down assistance to health centers, affecting all hospitals and clinics in the country equally.

Despite the increase of Covid cases in the country, Peace Clinic has started its activity with a firm step and offers comprehensive care in an area near the capital. The spaciousness of the land, the size of the facility, located on a hill and the magnificent views over the Saint Paul River are striking.

The facility is in operation although work continues on the second floor. It has 4 consultations, 4 wards (maternity, pediatrics, men and women), a private area with 4 rooms, an operating room, an emergency area, laboratory and X-Ray.