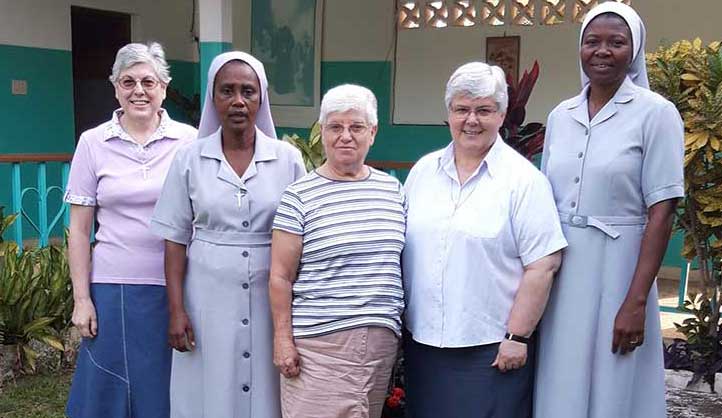 04 Feb

Sr Anabela Carneiro, Superior of Sisters Hospitallers, visits Monrovia

In the very beginning of January, we at the Saint Benedict Menni Health Center welcomed with joy Sr Anabela Carneiro, Mother Superior of Sisters Hospitallers, who paid a visit to Monrovia.

Sr Anabela came with Sr Begoña Perez, General Counselor and former Superior of the English Province. They were in Ghana to attend the meeting of the new Comission of Hospitallers in Africa (CHAF), held from Dec. 27th to 31st., and they spent some days visiting the communities in Assin Fosu and Dompoase, in Ghana, and ours in Monrovia, Liberia.

Srs Anabela and Begoña joined us during some activities with the patients, such as sewing and newspaper reading. They interacted with our patients and get their direct impressions of the work we do at the Unit, and talked with the staff about their tasks and challenges, which was very appreciated. They showed us their support and gratitude.

The meeting was memorable for both the patients and the staff, specially being Christmas and New Year, and we hope to see them more often in Liberia.