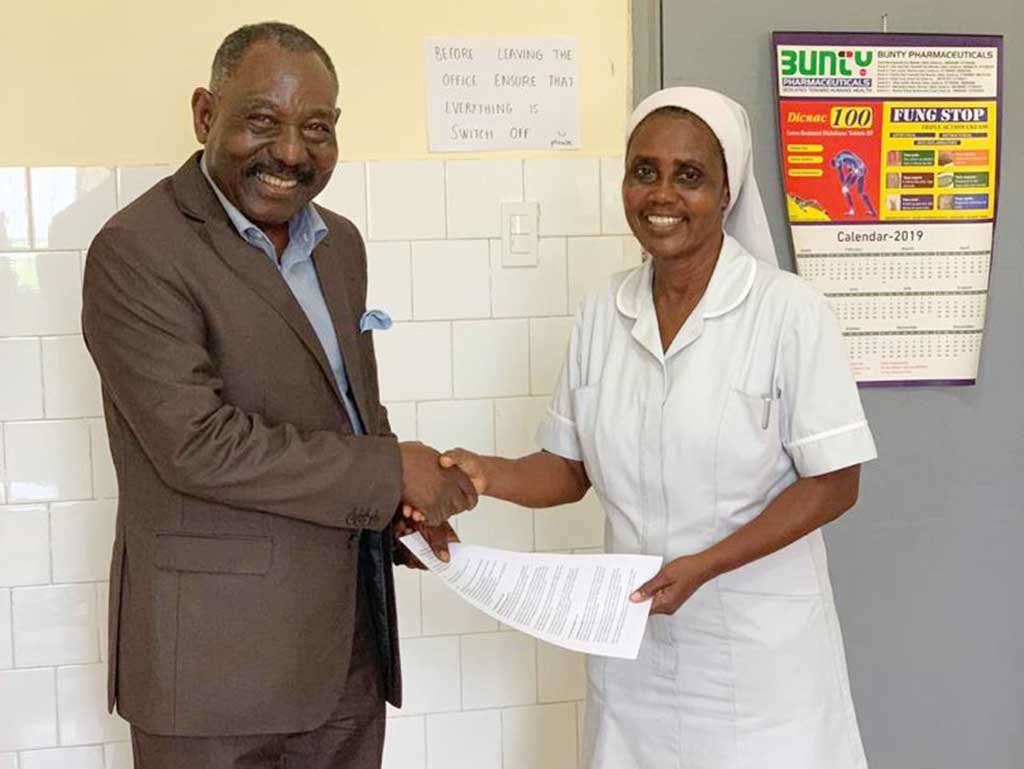 Dr. Benjamin L. Harris, president of the LCPS, and Sr Florence Adevor, superior of Sisters Hospitallers in Monrovia.
05 Sep

The SBMHC will host a psychiatry residency program of the Liberia College of Physicians and Surgeons

The Saint Benedict Menni Health Center and the Liberia College of Physicians and Surgeons (LCPS) have signed a memorandum of understanding for launching a psychiatry residency program in our healthcare facility.

The program will start in September and will last three years. It will use the Step Down Unit at the SBMHC to foster training of A.M. Dogliotti College of Medicine  –University of Liberia– students and post-graduates residents who have an interest in pshichiatry.

Furthermore, this collaborative agreement will promote institutional exchanges by inviting staff and trainees to participate in a variety of teaching and research activities and professional development, carry out joint research  and continuing education programs and exchange information pertaining to developments in teaching, student development and research at each institution.

With this agreement, the Step Down Unit consolidates its role as a reference unit within mental health facilities in Liberia. This project is also supported by National Catholic Health Council, an organization which the SBMHC belongs to.