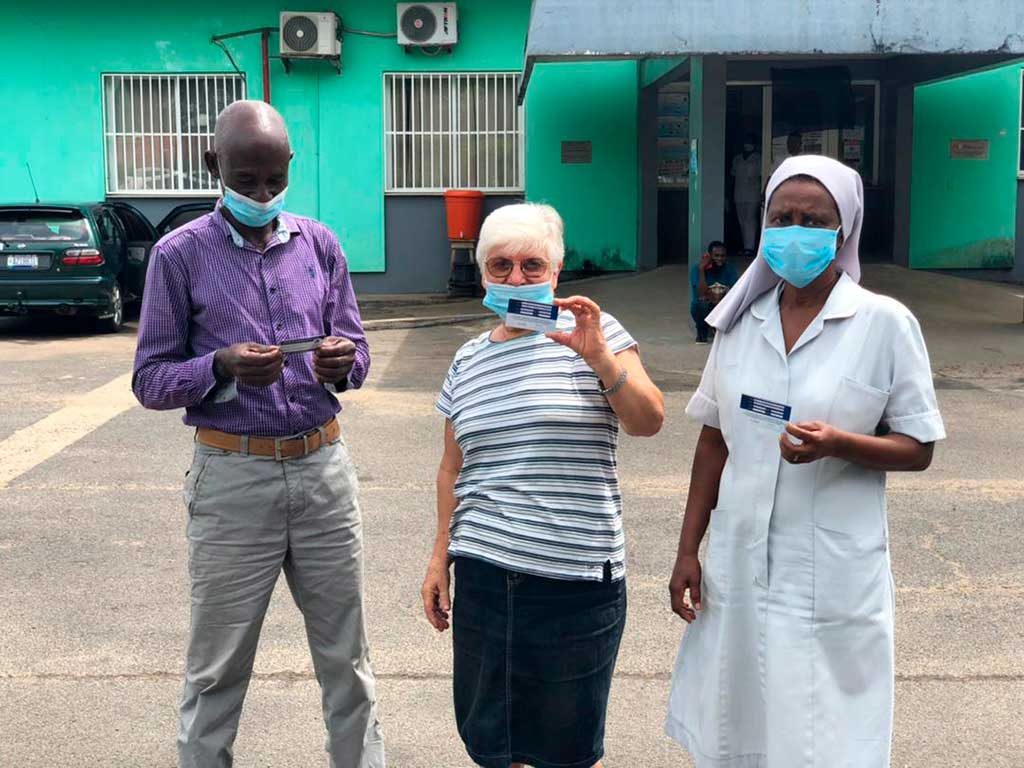 Sr Florence and Sr Inca, with a member of the staff, after their vaccination.
07 May

We got our anti-Covid vaccination

On March 6, the Republic of Liberia received about 96,000 doses of Covid-19 vaccines. The arrival of the AstraZeneca vaccines means that hope has been restored to halt a global disease that has already impacted the lives and livelihood of many.

The sisters and staff of Saint Benedict Menni Health Center were offered to get vaccinated at Saint Joseph Catholic Hospital in Monrovia.

This will allow us to carry out our healthcare work with greater health guarantees for us and our patients.