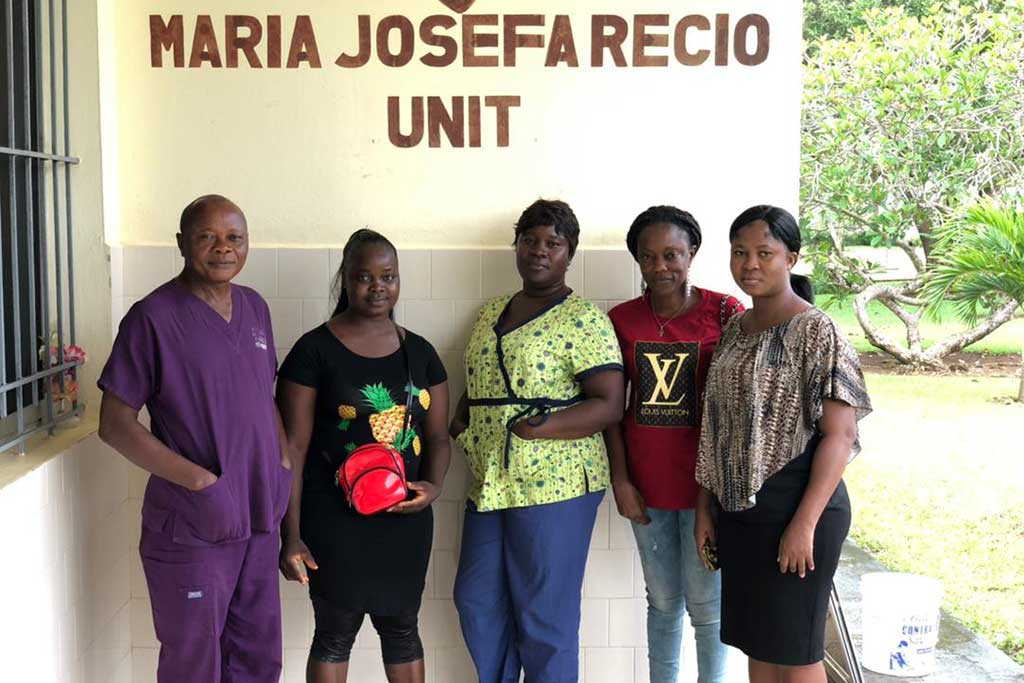 Our new workmates, with our Unit coordinator.
08 Jun

We welcome four new staff members

This month saw recruitment of new members of staff joining the team. We officially received many applicants eligible for vacant positions at our centre: nurses, aid-nurses and social workers. Following this an interview session was conducted, led by Sr Wilhelmina Kade Browne, Director of the National Catholic Health Secretariat (NCHC) who chaired the panel in drilling these candidates.

After this exercise, four new members were selected to be a part of the team: a social worker, two nurses and a nurse-aid. They were inducted and taken through the Hospitaller Identity Values, code of conduct and the Institutional Welcome Manual. Following this, they were introduced to the rest of the team as they joined for our monthly staff meeting.

Welcome!