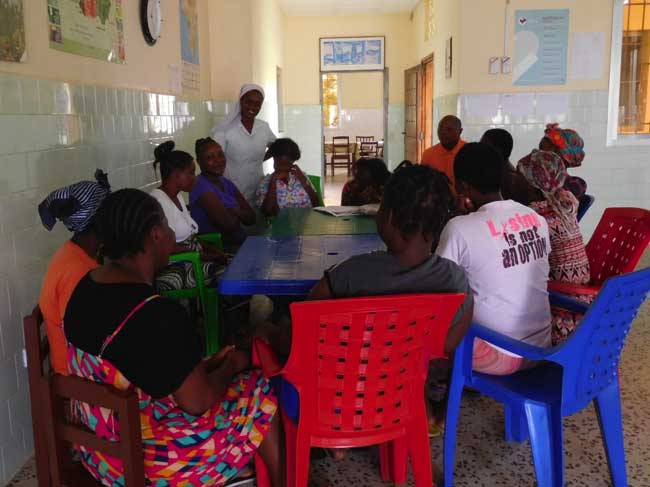 Newspaper reading activity.
04 Nov

3 new admissions and 6 discharges in October

Maria Josefa Recio Mental Health Unit welcomed 3 new patients and discharged 6 during October.

Our rehabilitation Unit shelters 20 women at this moment, and the total amount of patients who have benefitted from our care facility is of 90.

Thirty-eight patients reported for follow-up last month and 12 were visited at home by our staff.

From London, Sr Encarna and financial Head Martin paid a courtesy visit to our facility with the aim of knowing the progress of the mental health project. They conducted various audits and evaluated activities of the Unit. They had the opportunity to interact with clients and know more about their response to treatment.

From Spain, our Health Project manager Mikel Tellaeche visited us once again and provided us with various types of medications and other equipments needed to help in the treatment of our clients.

Marta, the first Spanish psychiatrist to have started the project was on vacation and decided to visit the facility. She was impressed at the developments at first sight and expressed much appreciation to the sisters and staff for the good work done. She was involved in various activities of the unit; she also conducted a three-day in-service training for staff.