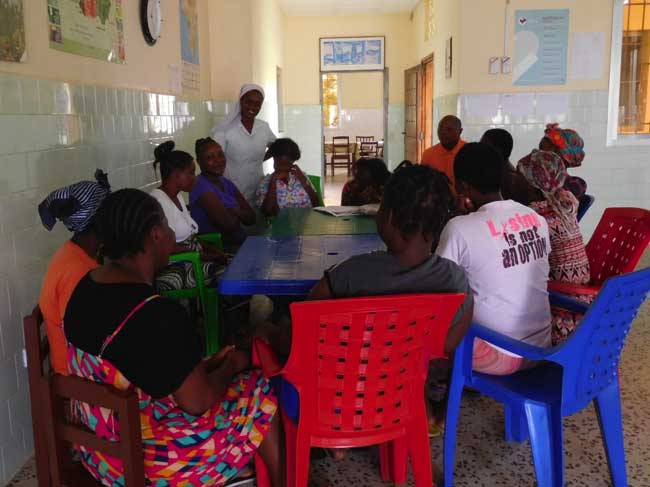 Newspaper reading activity.
02 Oct

4 new admissions and 3 discharges in September

Maria Josefa Recio Mental Health Unit welcomed 4 new patients and discharged 3 during September, as well as several women gone for trial parole, a temporary test  in which patients leave the Unit from some days to live in their communities.

From the total number of 87 women seen in the Unit since its opening, 14 have been re-admitted back into the unit with 6 currently on admission. At the moment, 21 women receive treatment.

Forty-five clients report for follow-up every month and have no episode of relapse. Nonetheless, eight women who have defaulted are still being tracked by social workers albeit any positive results reported.

First Friday of every month is scheduled to meet relatives of our patients, most importantly newly admitted ones. Discussions are relatively focused on how relatives can cope with their relative´s condition and ways of managing them when the needs arrive. Myths of mental illness are discussed and guidance is provided to the families.