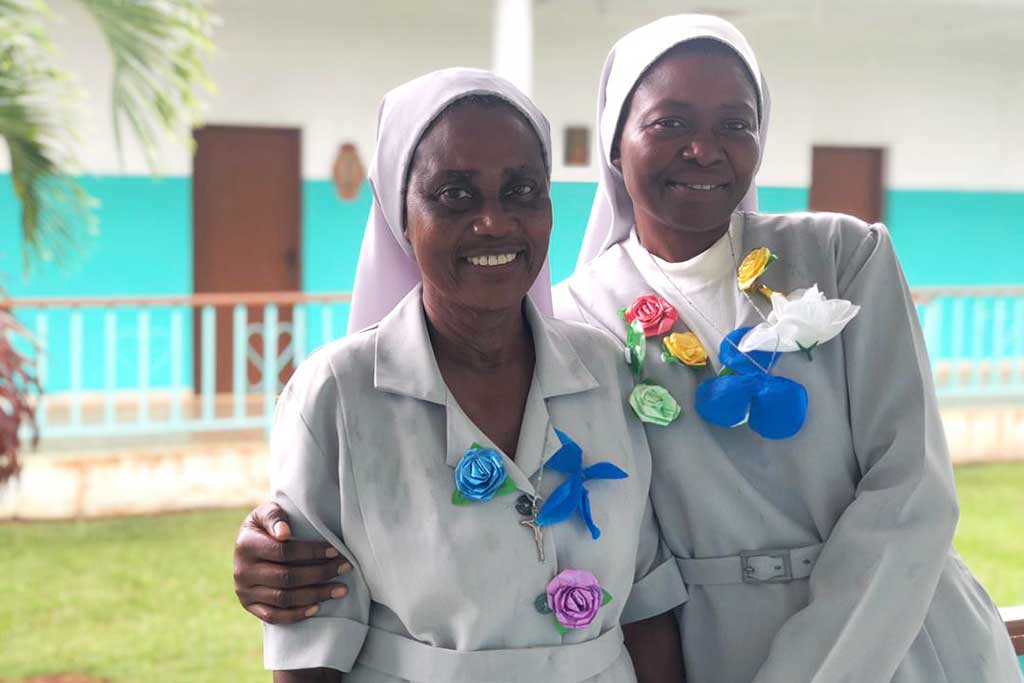 Sr Florence and Sr Colette.
31 May

Celebrating the 140th anniversary of the foundation of Sisters Hospitallers

On May 31st, 1881, the Congregation of the Sisters Hospitallers of The Sacred Heart of Jesus was established by Fr Benito Menni. This foundation was mainly aimed at caring for the mentally-ill, however, over a century of providing hospitality which has seen an expansion into other aspects of healthcare: medical, surgical, obstetric, geriatric and other specialties.

The Monrovia community is blessed with three Sisters of the Lord who demonstrates a gross hospitality to all most especially the mentally ill, the needy and the poor. Each Sister signifies the values of the Congregation to all.

On this day, from all the Co-workers, clients and their families we want to congratulate our Sisters for the sacrifice, altruism and care shown without any form of discrimination. We believe that this anniversary serves as a positive reinforcement to them.

We want to use this medium to wish everyone related to the Sisters Hospitallers of the Sacred Heart of Jesus a Happy Feast. May our Lady of the Sacred Heart of Jesus continue to intercede for all of you to be docile to her Son, our Lord Jesus Christ. God bless you all. And to the founders, we say may your strength and good heart for all continue forever.