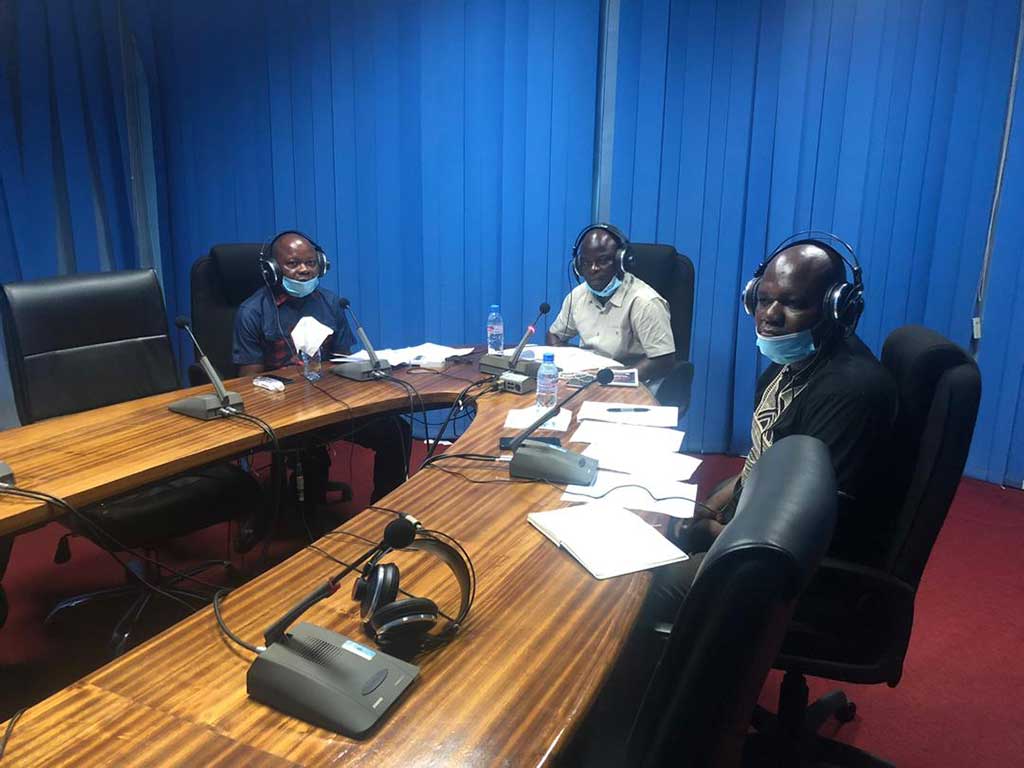 Timothy Dalieh (left), our Unit Coordinator, at the ECOWAS broadcasting station.
14 Oct

Celebrating the World Mental Health Day

On October 10th, the World Mental Health Day is celebrated around the planet, and we wanted to join and organize something.

The theme for this year's celebration was "Mental health for all. Greater Investment, Greater Access, Everyone, Everywhere…". In view of this, the staff of the Unit planned a event to meet with relatives and discuss issues concerning mental health with emphasis on the theme.

Moreover, selected staffs have been considered from the Ministry of Health (MoH) in collaboration with all mental health related facilities working together as team for the celebration.

A radio talk show on selected media houses in Monrovia was organized. Representatives from our Unit were assigned to have an awareness program on ECOWAS radio on October 2.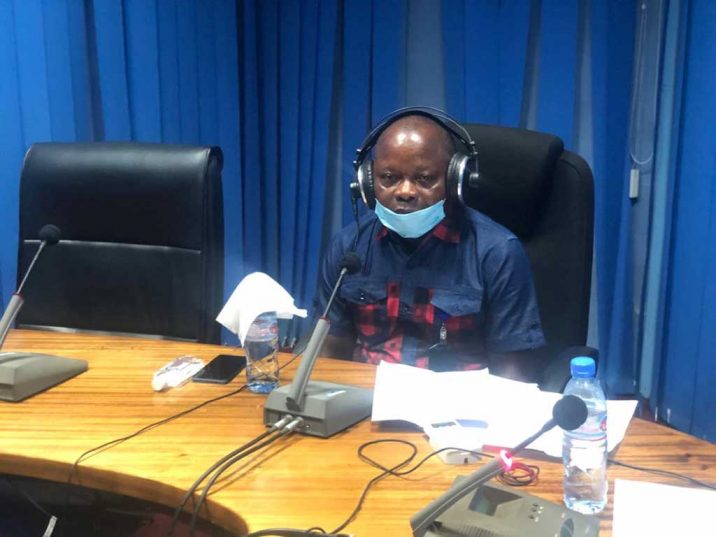 On, October 10, 2020, the Unit held an indoor program where our outpatients and their relatives including community members were invited. Special guests included people with lived experience, former patients now in recovery who are, special parents and Chief Psychiatrist Dr. Benjamin Harris (in the picture below, with Timothy Dalieh —Unit coordinator— and Sr. Florence Adevor).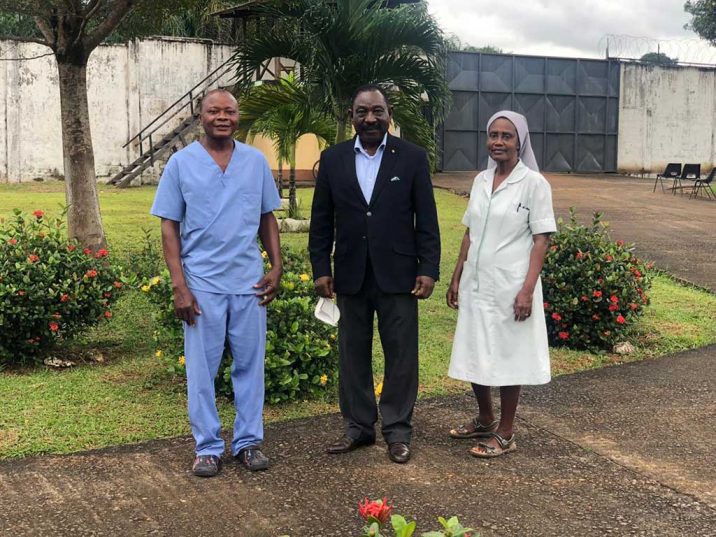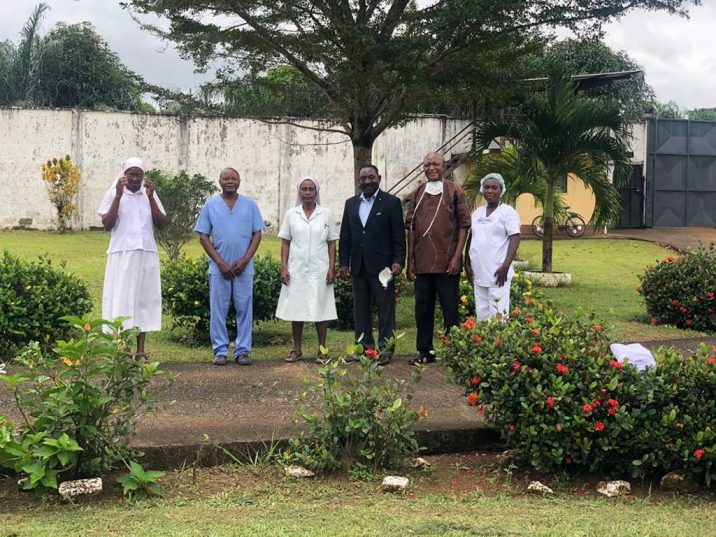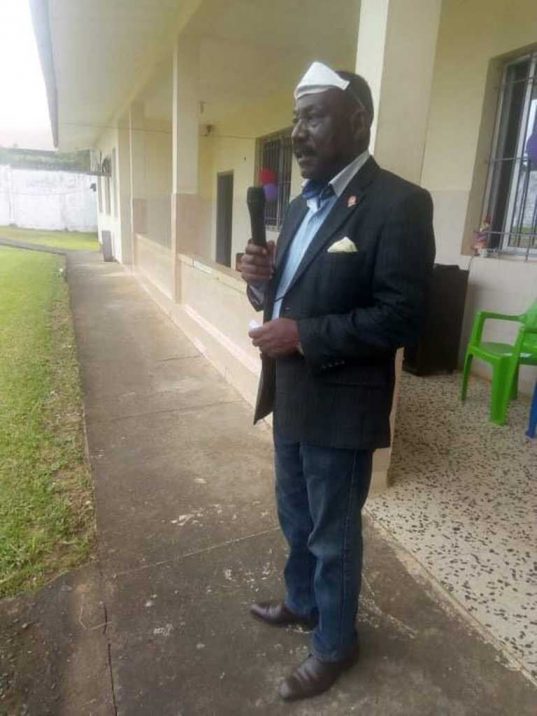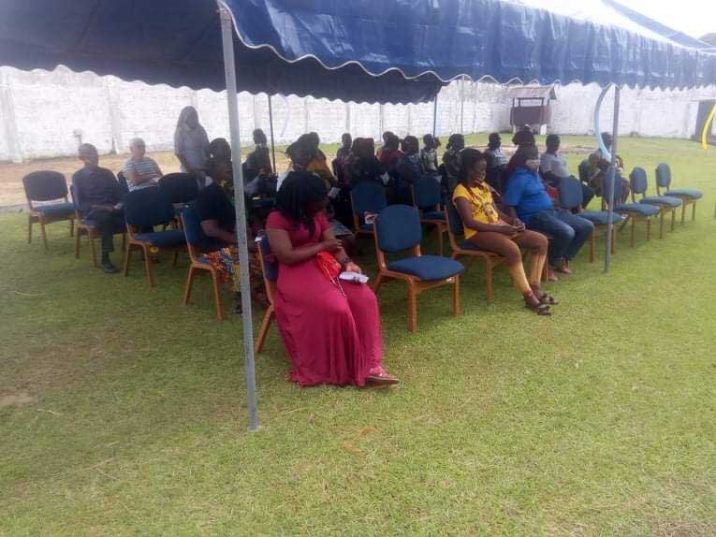 Furthermore, on October 10, 2020 the Unit, following its indoor program, joined the E. S. Grant Mental Health Hospital at Duport Road, where a major ceremony was held. All major state holders, NGOs, government officials, special donors, mental health patients, care takers. community dwellers and care providers were invited. In all the programs, the messages of advocacy and awareness remained constant.
Internally, the staff carried out awareness and support advocacy at the Immaculate Conception Parish.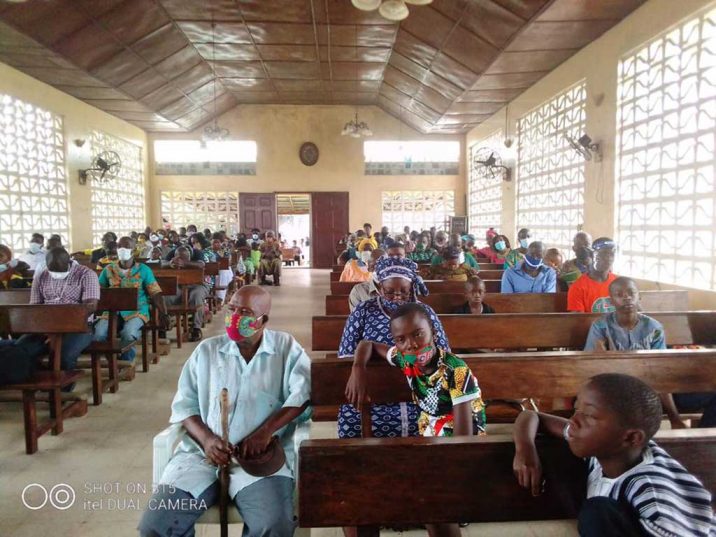 On October 12, the Unit witnessed the climax of the events at the Ministry of Health, where all partners in health, the WHO, NGOs and government officials were invited. It was a defining moment.
One day later, we concluded our out-reach activities for the event by visiting the Immaculate Conception Catholic School next door. Both students and faculty were concerned with great interest. In all these gatherings, health protocols were straightly followed to prevent the spread of Covid-19.
A few clients made themselves available to record a video for Sisters Hospitallers sharing their opinions on their interaction with people considering their mental illness and how they live independently with it. Many other patients from different countries recorded clips at their center to be showcased in this video.
Video