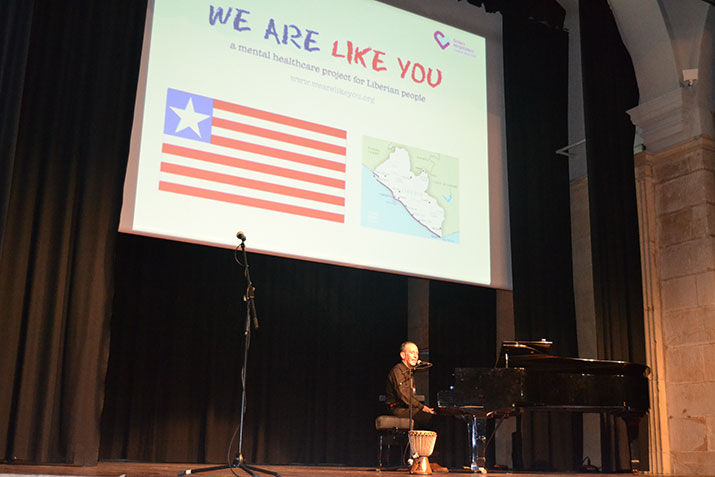 29 Apr

New tour of charity concerts for We Are Like You

After a short break, Juan Carlos Irizar has resumed the solidarity concerts in favor of the We Are Like You project to help Liberia, with the aim of "moving forward to help these people, who more than poor are in misery, to receive as much support as possible".

With this illusion and in this endeavor, on April 24, Juan Carlos Irizar began a new tour in the theater of his hometown, Oñati. The event was attended by the great Ganbara Txiki choir, recent winner of several awards, and also served to pay tribute to the Oñati cyclist Markel Irizar. There was also the traditional presence of the solidarity market to help Liberia with products made by patients from different Aita Menni Units.

Each solidarity concert is different and special. Juan Carlos Irizar surrounds himself with great and small artists. The Ganbara Txiki Abesbatza choir that accompanied him in Oñati was born twelve years ago under the shelter of Oñatiko Ganbara Abesbatza, as well as the Ganbara Gazte group. Today 50 boys and girls between 12 and 20 years old make up both choral groups. Under the direction of Aitor Biain, they have already recorded records and received important awards, such as the Habaneras Youth Contest of Torrevieja.

Although the dates are still to be confirmed, within this new solidarity concert tour, Juan Carlos Irizar will take his music to Arrasate, Zestoa, Donostia, Irun, Durango, Bilbao and Ugao-Miravalles. In all likelihood, concerts in other locations will be confirmed at a later date.