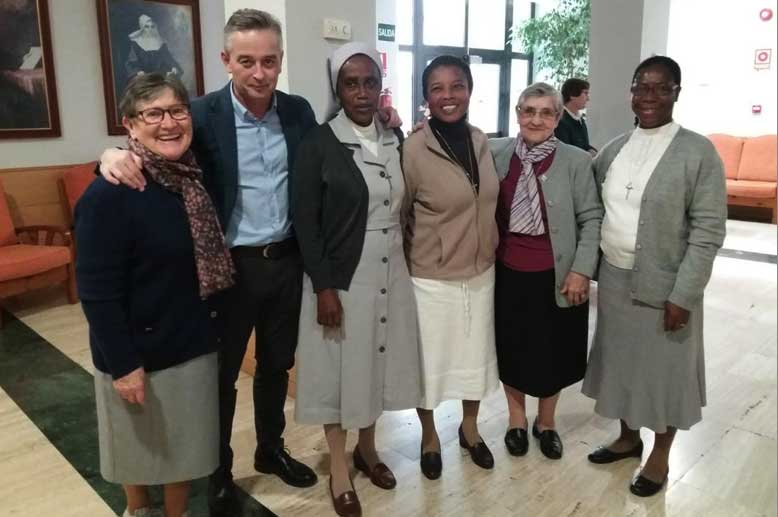 09 Mar

Our Superior attends a conference at the Provincial House in Madrid

Superior of Sisters Hospitallers in Liberia, Sr Florence Adevor, attended in February a conference of the Congregation in the Provincial House in Madrid, Spain. This was held from 18th to the 20th, where they departed. This conference was scheduled for 35 Superiors of the houses in Spain and England. They were taking through many topics on new technics for government of the Communities under the Hospitality charisma.

This trip was an opportunity for Sisters to reunite and visit other iconic places and facilities of the Province; they visited "Mrs. Joaquina´s house" —where Mª Josefa Recio and Mª Angustias Giménez lived for some months— and the Mother House in Ciempozuelos, Los Angeles —a residence for senior Sisters— and some centres as San
Miguel —a psychiatric facility— and Beata María Ana Hospital.