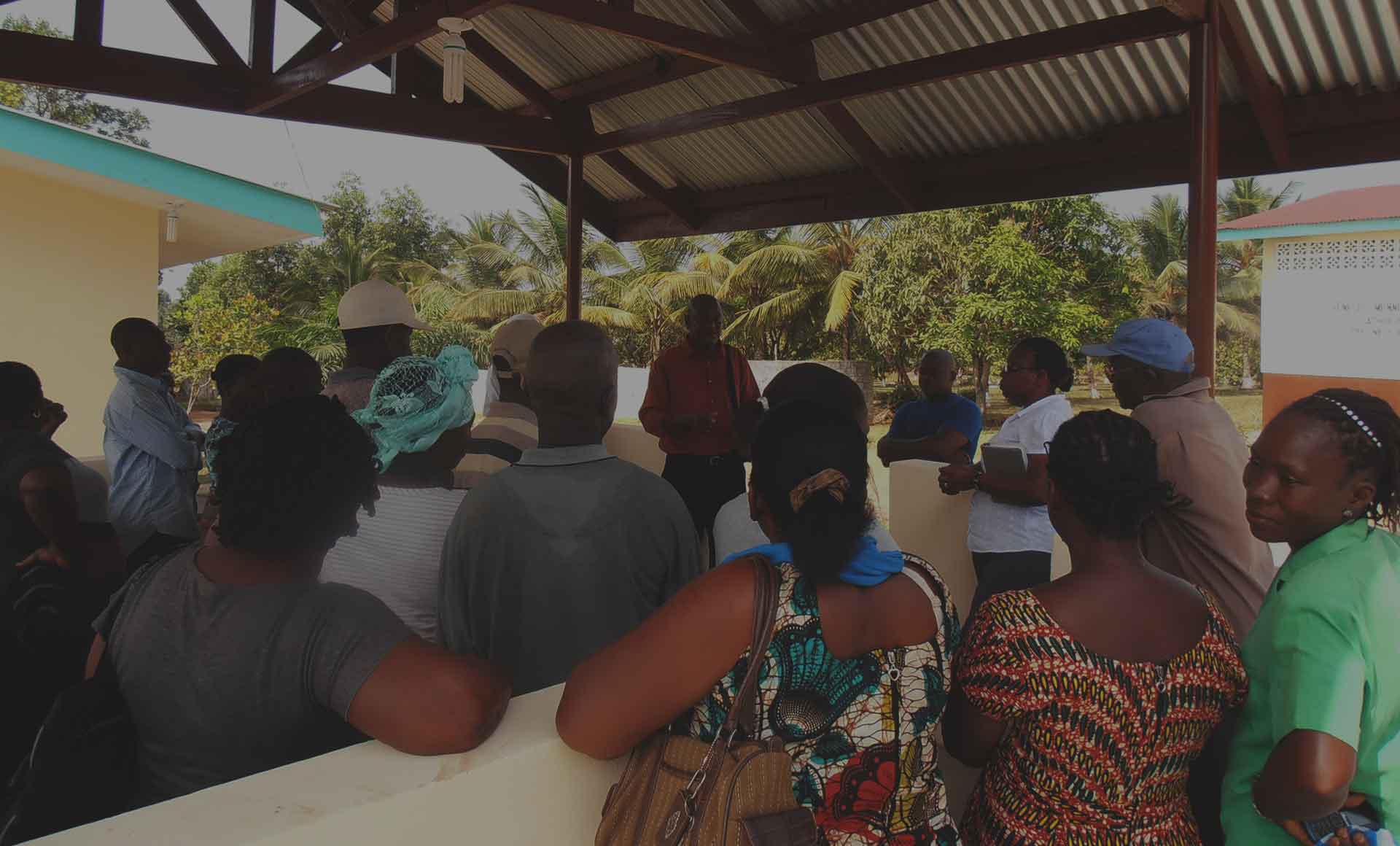 18 Apr

Reopening of the Saint Benedict Menni Center

The reopening of the Saint Benedict Menni Health Center, run by the Sisters Hospitallers in Monrovia, came last April the 9th, with the launch of a vaccination campaign and the opening of new facilities (a triage and isolation zone). The date chosen for the opening of the consultations and the maternity unit is April the 24th, coinciding with the feast of San Benito Menni.

The works at the Saint Benedict Menni Health Center was finished in the first week of April, with cleaning and spatial adjustment in which all the center's workers took part. Over the course of these days, explanation was also made of the circuits and new role assignment when operating the triage and isolation zone. According to the World Health Organization (WHO), success in controlling the Ebola outbreak in Liberia is partly due to this sector-based approach, but the infection may still pose a risk to the population.

On the 14th and 16th, two training courses offered by the Ministry of Health and Social Affairs were conducted in coordination with the National Catholic Health Council. Dr. Rudy Lukamba, of the Women for Africa Foundation and currently gynecologist at St. Joseph's Catholic Hospital, has worked in training programs on how to conduct gynecological examinations and assistance in childbirth under Ebola procedures.

Those who want to make a financial contribution to the Liberia cooperation project "We Are Like You" can make their donations using the account number Laboral Kutxa ES52 3035 0001 58 0010126592.