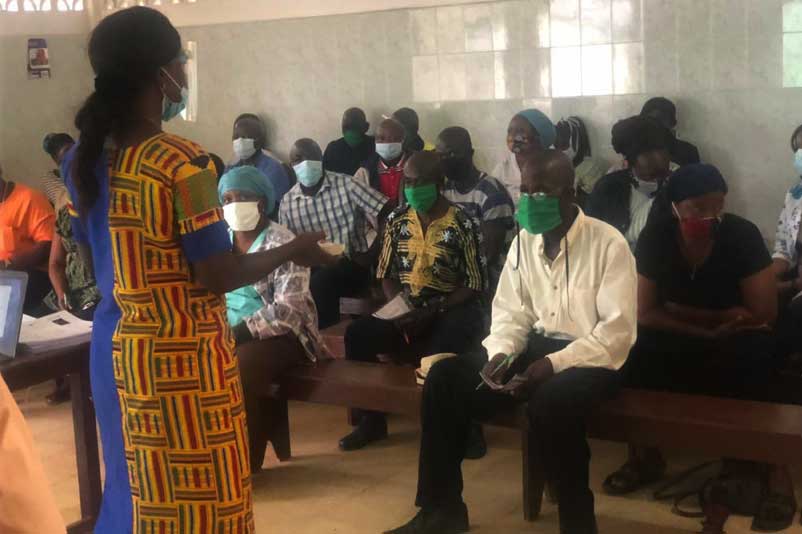 Workshop on infectious diseases and Covid-19.
12 Sep

Summer activity constrained by coronavirus

Despite Covid-19, the Mental Health Unit at Saint Benedict Menni Health Center has kept on working hard during Summer. Nevertheless, new admissions and meetings with families have been cancelled until further notice.

Currently, there are 10 patients at the Maria Josefa Recio Unit and usual activities are in operation. Some of them have been suspended, though —walking the compound´s outskirts, for instance. Even so, this is not a big hindrance, because the compound shared by the Unit and the Sisters´ House is quite large and there is room enough to walk and do exercise. Patients and staff members create tw teams and from time to time they play football games… on a grass pitch, like professionals!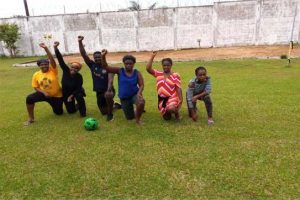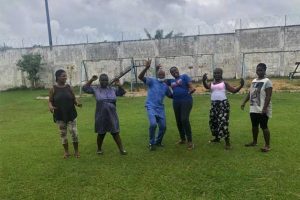 Music therapy keeps on going, too, and is arguably the rehabilitation activiy clients enjoy the most. This has in diverse ways served as a form of relaxation to our women in times of difficulties.
Crafts and handy works are still in progress. Clients have been able to make face masks out of fabric for personal use. Others who have interest in crocheting and beads making are also making bracelets and necklaces.
August saw three of our women celebrate their respective birthdays, with the usual special meal with cakes and presents.
Follow-up of former patients keeps going, as well. Past August, our staff visited 36 people at home, and 54 other came to the Unit to tell us they remain stable and get their medication. We apply health and security measures in these visits, to avoid any chance of the virus entering the compound: any access to the facility must be preceded by a thorough process of cleaning and disinfection at the entrance.
With the same aim, in-person meetings have been reduced to a minimum, and substituted with videoconferences when possible. In August we had this kind of meeting with the Ministry of Health and with the E.S. Grant Mental Hospital to address different issues, admission criteria amongst them.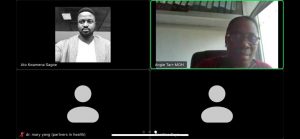 The National Catholic Health Council, together with Mother Patern College, instructed our staff on the most recent protocols and prevention measures against infectious diseases and specially Covid-19.
Coronavirus lead Sisters Hospitallers´ Benito Menni Foundation from Spain to organize a fundraising campaign to help centres from Asia and Africa in their expenditures for protection equipment, cleaning products and food. From Monrovia, our most deep gratitude for its support.