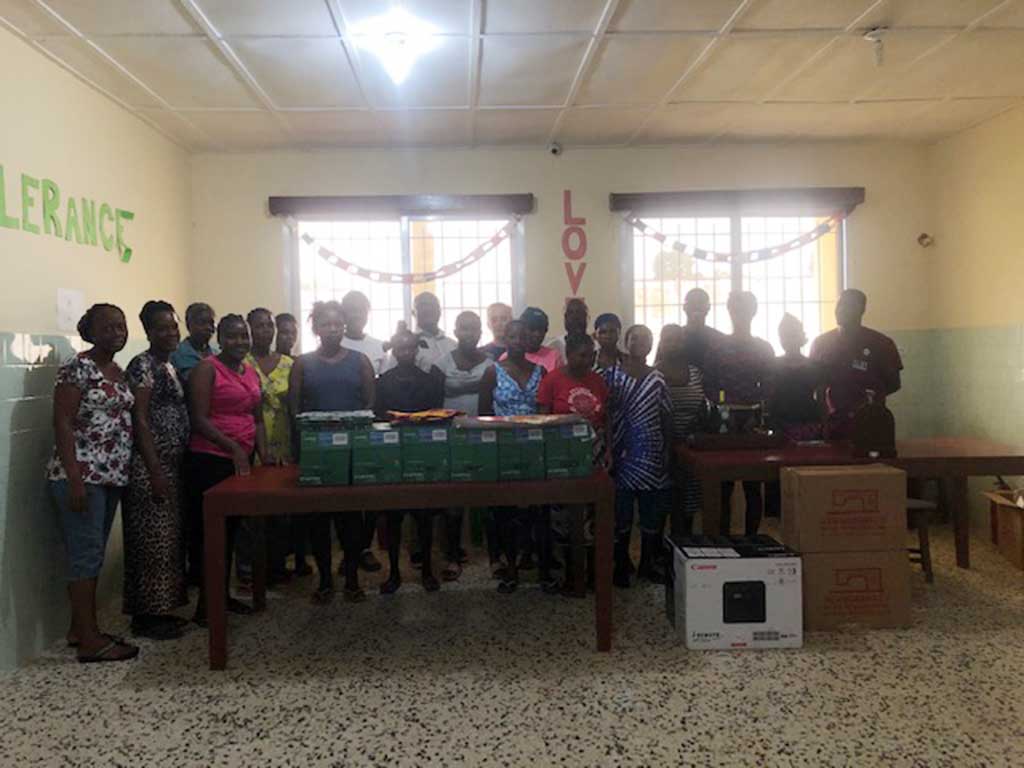 03 Sep

The Carter Center donates equipments for our rehabilitation activities

Representatives of The Carter Center in Liberia recently came to the Saint Benedict Menni Mental Health Center to bring equipments and materials for our therapeutic activities. The list of deliveries include three sewing machines, fabrics to ellaborate clothes, needlework materials, office supplies and a printer.

The delegation from The Carter Center was headed by James Dorbor Jallah –head of the foundation in Liberia– and Benedict Dossen –head of Health Programs– , narrowing the collaboration between the two institutions.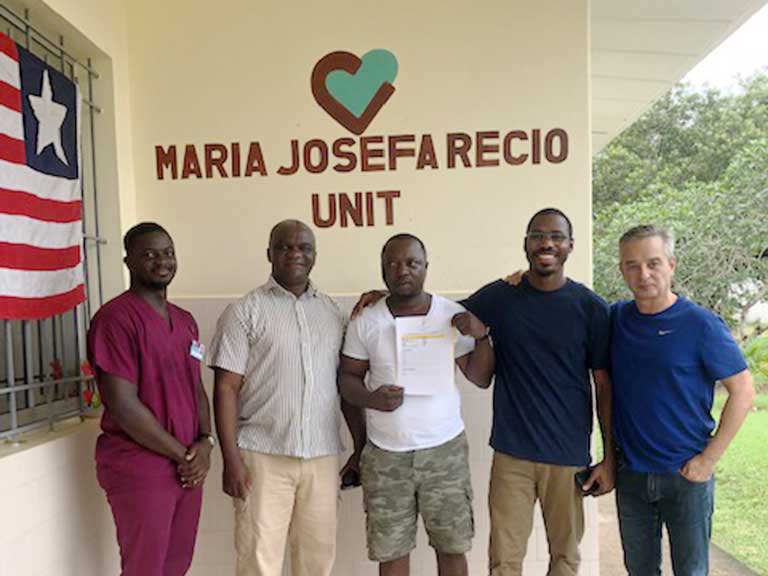 The representatives of Carter Center visited our facility and were told about the services we provide in the rehabilitation of women with mental illness, being pleasantly impressed by its quality. They also showed concern about the needs of the center and promised to continue their help and advocate our mission, tightening the bond that links both institutions.
The patients wanted to thank The Carter Center representatives for their contribution, and offered a short performance where they sang a version of "Wish you were here".
From Sisters Hospitallers we want to express our gratitude to this new donation of The Carter Center in Liberia and especially to the people who lead this organization, and how close we feel to them.