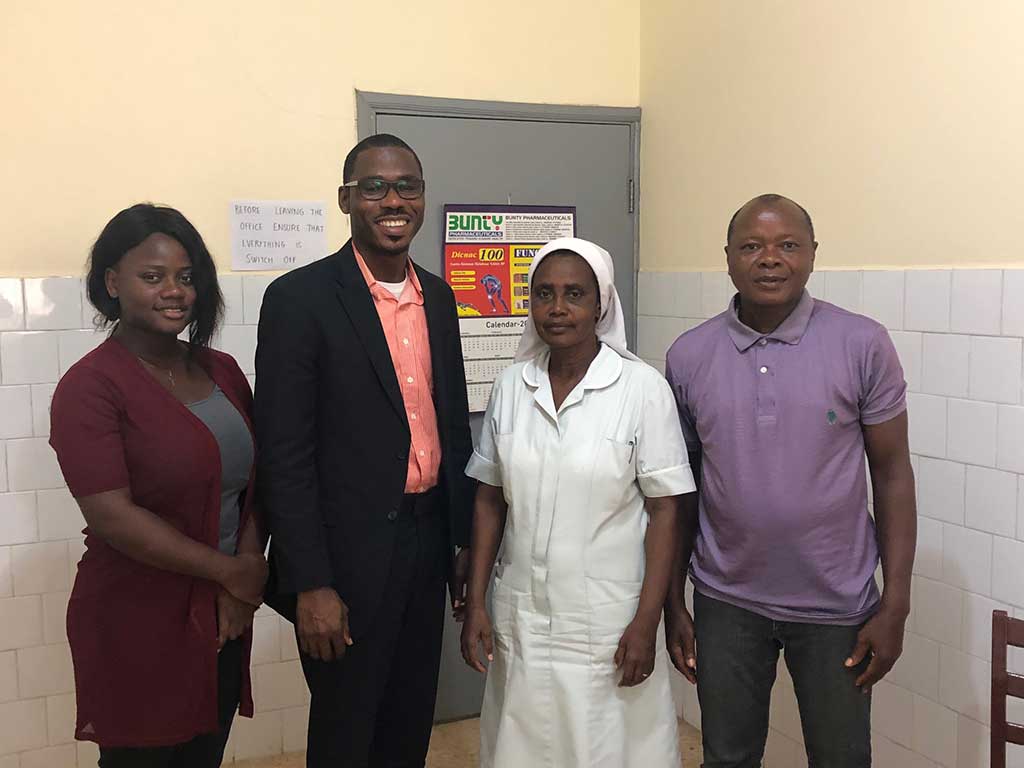 Social worker Samantha Korkoyah, Benedict Mossen from The Carter Center, Sor Florence Adevor, Superior of Sisters Hospitallers in Monrovia, and Timothy Dalieh, Unit coordinator.
09 May

The Carter Center visits the Saint Benedict Menni Mental Health Center

The Saint Benedict Menni Mental Health Center welcomed recently Benedict Dossen, Mental Health Program Lead at The Carter Center, to see up close our Maria Josefa Recio Unit and the Sisters Hospitallers´ Health Center.

During the visit, Mr. Dossen and our Director of Health Programs, Mikel Tellaeche, adressed the need of an agreement to set our Mental Health Unit as a referral training site for their students in Montserrado County, as well as the possibility of count on some of the professionals at our mental health center as teaching staff for The Carter Center training programs. They addressed the opportunity of joining forces to keep on promotion and defense of the mental health in Liberia, and Mr. Dossen offered their collaboration with aids for goods that are required in our Mental Health Unit.

The representative of The Carter Center is currently working with the World Health Organization in the deployment of a survey on the drugs required by mental health facilities all along the country.

The Carter Center is a NGO launched by former US president Jimmy Carter that works inb the fields of human rights, conflict prevention, democracy enhancement and health and social improvement in disadvantaged counties.