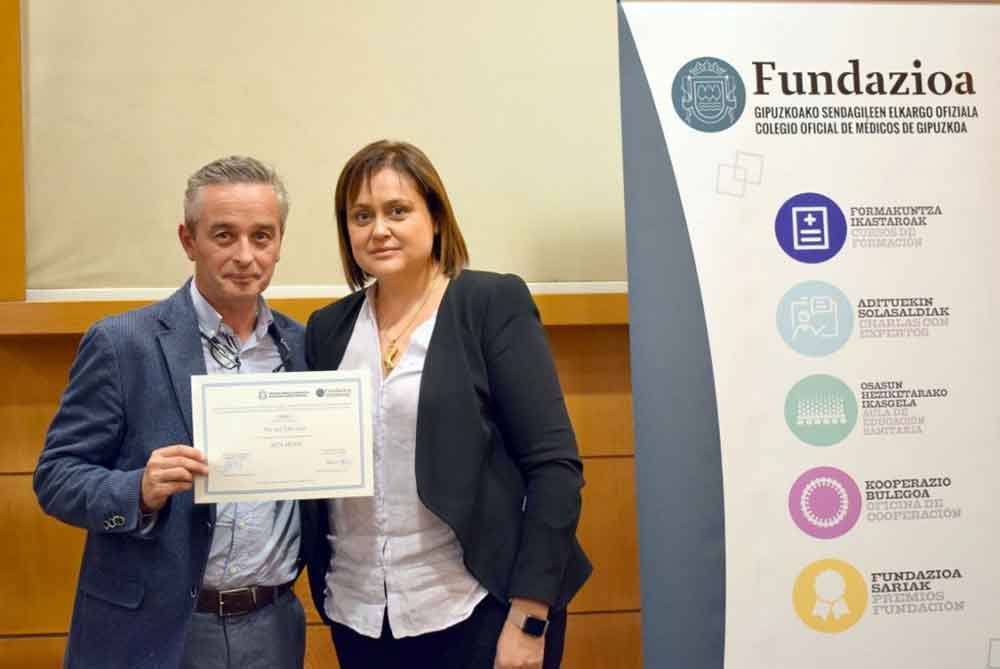 05 Oct

The Gipuzkoa College of Physicians gives We Are Like You its 2,000 EUR grant

The Cooperation Office of the Gipuzkoa College of Physicians has handed over the Cooperation Grant, worth 2,000 EUR, granted to We Are Like You, the health project for women with mental illness and intellectual disability in Monrovia, Liberia.

The College handed over the grant in an event held last Oct. 3rd., with the attendance of Sr. Monserrat Esparza, Superior of Sisters Hospitallers in Gipuzkoa, and Mikel Tellaeche, CEO of Aita Menni, who explained to the attendees what is We Are Like You.

Aside from We Are Like You, other grants were given to 12 cooperation projects. Since the launching of the Cooperation Office in 2014, the Foundation has partnered with 25 NGOs and given grants worth 100,000 EUR.