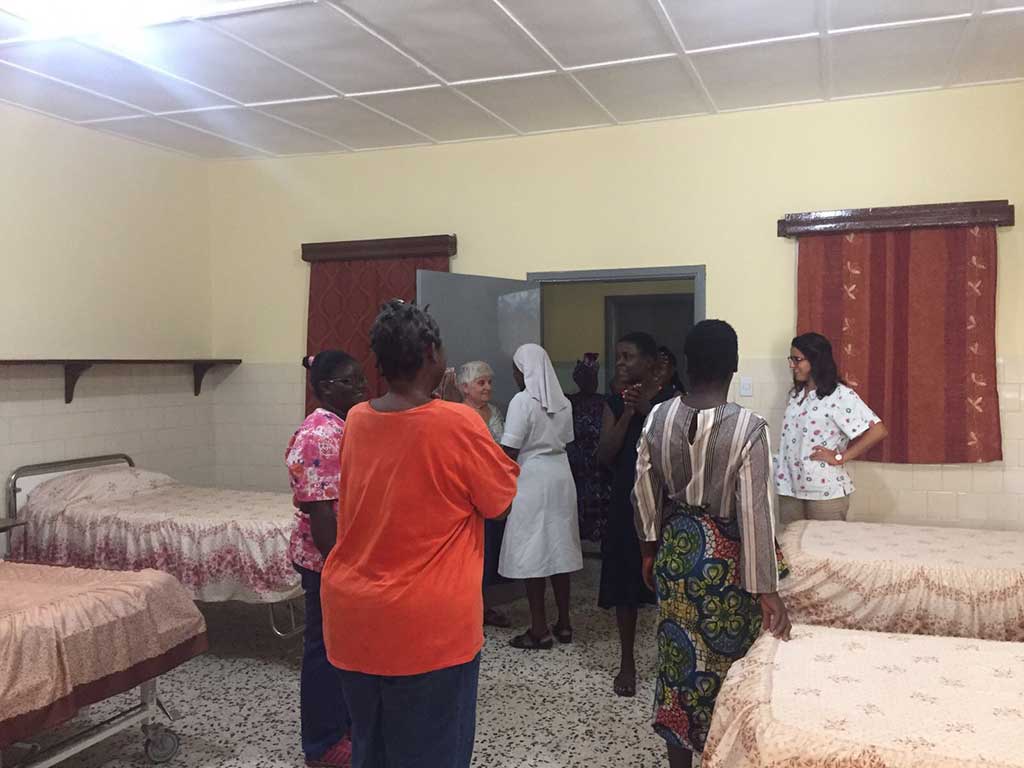 25 Nov

The Saint Benedict Menni Mental Health Center welcomes the first patients of We Are Like You

On November 16, 2017, the Step Down Unit for women with mental illness welcomed the first 3 patients of the "We Are Like You" project at the Benedict Menni Mental Health Center of Sisters Hospitallers in Monrovia.

The first three admitted women, Lovette, Garmen and Baindu, have already started their rehabilitation program where a wide range of programmed activities prevail to allow them an adequate return to their communities as well as an adequate pharmacotherapy program.

The work being carried out by Marta Menendez (psychiatrist) and Cecilia Alvarez (nurse) together with the Sister Superior Florence Adevor and Sr Inca Gonzalez is being very relevant since the beginning of a new facility is always a challenge that involves facing very diverse aspects that range from the equipping the areas, recruitment the staff, the logistical support of meals, cleaning, laundry, the establishment of rehabilitation programs, the psychoeducation for the families and patients, the coordination for referral of patients from the Grant Mental Hospital and the mental health agents: Ministry of Health, NCHC, Carter Center, MSF, etc.

The facility was completed in October with the installation of a nursing control and surveillance equipment in common areas and rooms.

A chart of rehabilitation activities is attached.