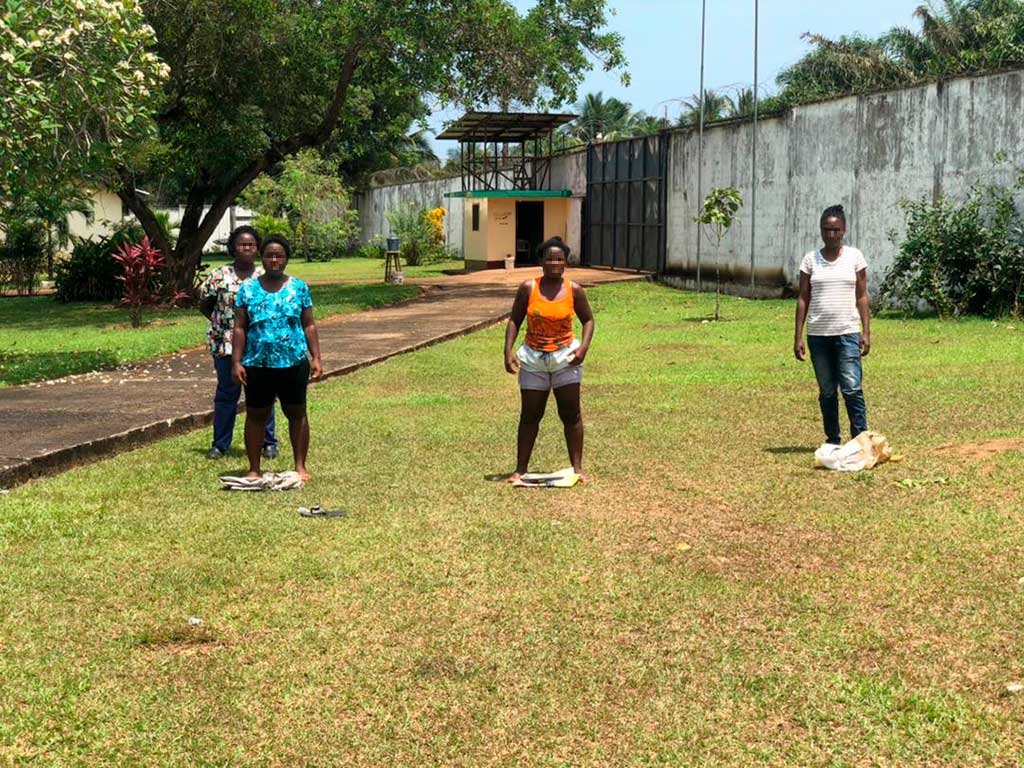 Doing exercise outside of the Unit: sack race.
07 May

Two new admissions and 2 readmissions in April

During the month of April, the Maria Josefa Recio Mental Rehabilitation Unit has been quite busy. We added two new women to the center, bringing the total number of women currently residing here to 16. Two other former patients were readmitted, and no new patients were discharged.

Twelve former patients were visited by our team at their homes, and 44 returned for their monthly follow-up visits.

This month we mourned the death of two of our former patients as a result of illnesses. We share our deepest sympathy with their respective families, with whom we remain in contact.

More pleasant news has been the arrival of several packages of medicines from the Aita Menni Hospital in Mondragon, which we needed quite urgently.

We also received the visit of some young seminarians who visited the facilities of the Church of the Immaculate Conception. The purpose of this visit was to get to know our Unit and the San Benito Menni Health Center, and all the services we offer. They were warmly received by the inmates, who expressed their gratitude for the visit. We also wish them the best of luck in their theological seminary in their quest to help Humanity.
Actividades
Recreational therapy is a form of treatment available for a variety of problems, including mental disorders, and has been shown to improve the health and well-being of people with various forms of mental disorders. They add support and symptom improvement for our residents. This April's sporting activity was the sack race, which we held in our center's garden.
Another form of therapy used is to instill in our patients notions of personal self-care. Due to the onset of mental illness, some of the patients' self-care decreases, and we encourage them and help them to avoid deterioration of their appearance. In most cases, the patients take care of themselves; they braid each other's hair, help each other wash and oil their hair, and apply make-up when necessary. We take care of each other and this has been instilled in our residents.