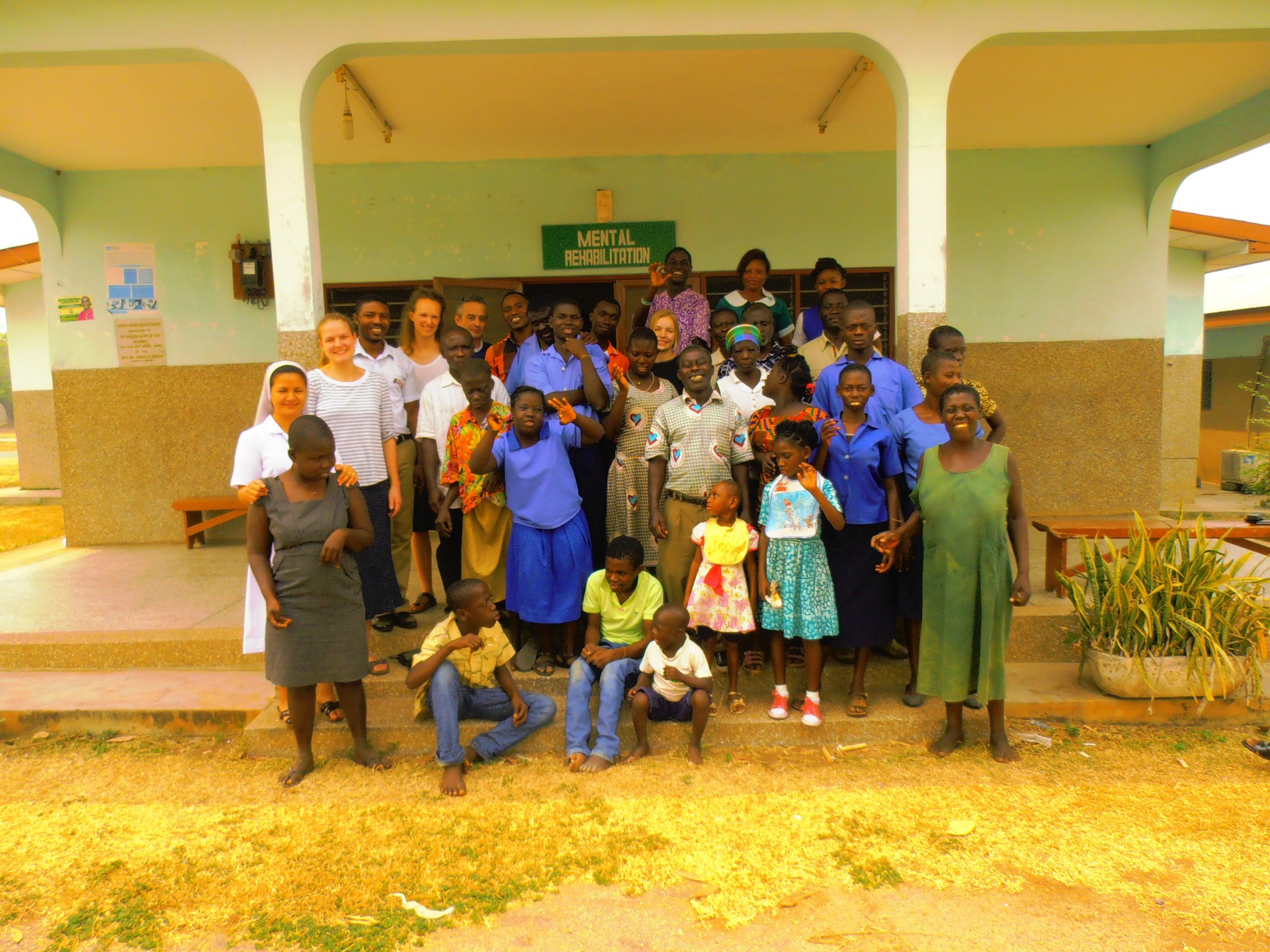 08 Mar

Visiting in Ghana a center of Sisters Hospitallers similar to the Saint Benedict Menni of Monrovia

After his visit to Monrovia, Liberia, to meet the representatives of Catholic Relief Services (CRS), Mikel Tellaeche, Health Programs Director of Sisters Hospitallers´ English Province and director of Aita Menni Hospital in Arrasate-Mondragon (Spain), travelled to Ghana to see the facilities and organization of Sisters Hospitallers´ Health Center in Dompoase, which comprises a Health Center –similar in size and activity to the one that the Sisters own in Liberia— and a Mental Rehabilitation Center, too.

The Mental Rehabilitation Center works as a Day Care Center and gives care to 25 kids and youngsters, most of them with intellectual disability. There is some case of Down Syndrome and there are not clear cases of mental disease. There are educational programs, craftsmanship workshops, music and other activities. It´s one of the odd exceptions of the area where the patients can be looked after and receive medicines, care and activities adjusted to their needs.

It should be pointed out the efforts and dedication of Sisters Hospitallers, who with little resources achieve a space for harmonic gathering, integration and development of the children and youngsters´ abilities.

Aside from this center, Tellaeche paid a visit to the St. Francisco Xavier Hospital in Foso, an iportant facility owned by Sisters Hospitallers. The Hospital is a center with 11,000 admissions and almost 100,000 outpatient consultations, with Obstetrics and Gynecology, General Surgery, Internal Medicine, Oftalmology, Paediatrics and Dentist. It has modern diagnosis tools, too, as digital radiology and ecography, and it´s a reference in the area.

Back to Accra, he had the chance to pay a visit to the Clinic of the Brothers of Saint John of God, where he had a meeting with the Provincial Superior, Br. Bartholomew Kamara.