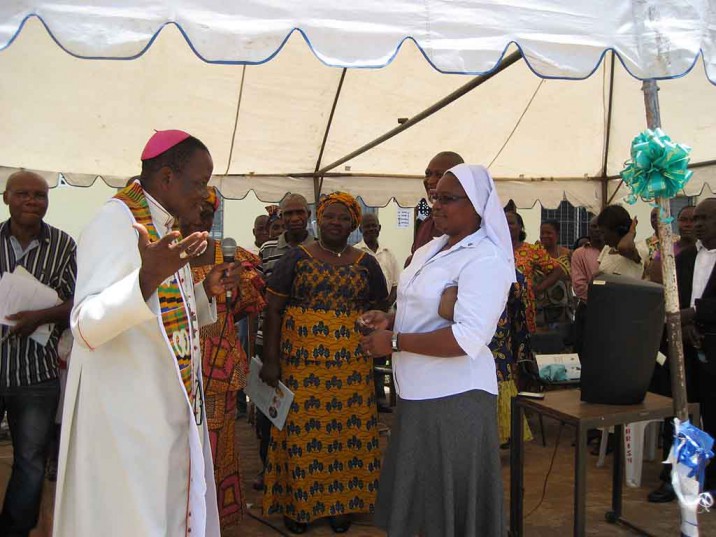 27 Apr

Official reopening of the health center and opening of the symptom evaluation area and isolation zone

After its reopening on April the 9th, eight months after closure due to the Ebola epidemic, April the 24th (the feast of San Benito Menni) was the date chosen for the official reopening of the Saint Benedict Menni Health Center. Since then, the center is fully operational and at optimum strength.

The sisters decided, together with the management and staff, to combine the feast of our founder with the new implementation of the Health Center. The celebration was attended by numerous well-known personalities, including the Archbishop of Monrovia, Bishop Lewis Zeigler; the vicar general, Charles Boyce, and the coordinator of the health centers of the Archdiocese of Monrovia, Yah Gausi, as well as the representative of the National Catholic Health Council, Sister Barbara Brilliant.

The 24th was an important day in the history of the St. Benedict Menni Center. The program began with a Mass at the Parish of the Immaculate Conception, attended by all the staff and students of the School of Immaculate Conception. During the Mass, a new member of the Christian community was baptized, who also received First Communion and Confirmation. After welcoming remarks, Sister Felicia, mother superior of the center, reviewed the life of Father Menni, highlighting his fulfillment of the hospital's mission and his response to the challenges presented.

After this, Yah Gausi discussed the situation in the country following the outbreak of the Ebola virus. Later, Sister Felicia received the keys to the new facility for symptom assessment and isolation zone and Monsignor Lewis Zeigler, Archbishop of Monrovia, cut the ribbon and blessed the two new buildings. The celebration culminated with a reception and dance.

The Benedict Menni Health Center has been operational since April the 9th, when a vaccination campaign was launched and new facilities were revealed (the triage and isolation zone). Now, with the support of the Archbishop and the Liberian Government, its leaders are working to develop the "We Are Like You" project, which will implement a mental health care program and training for professionals in the area.

Those who want to make a financial contribution to the Liberian cooperation project "We Are Like You" can make their donations using the following account number: Laboral Kutxa ES52 3035 0001 58 0010126592.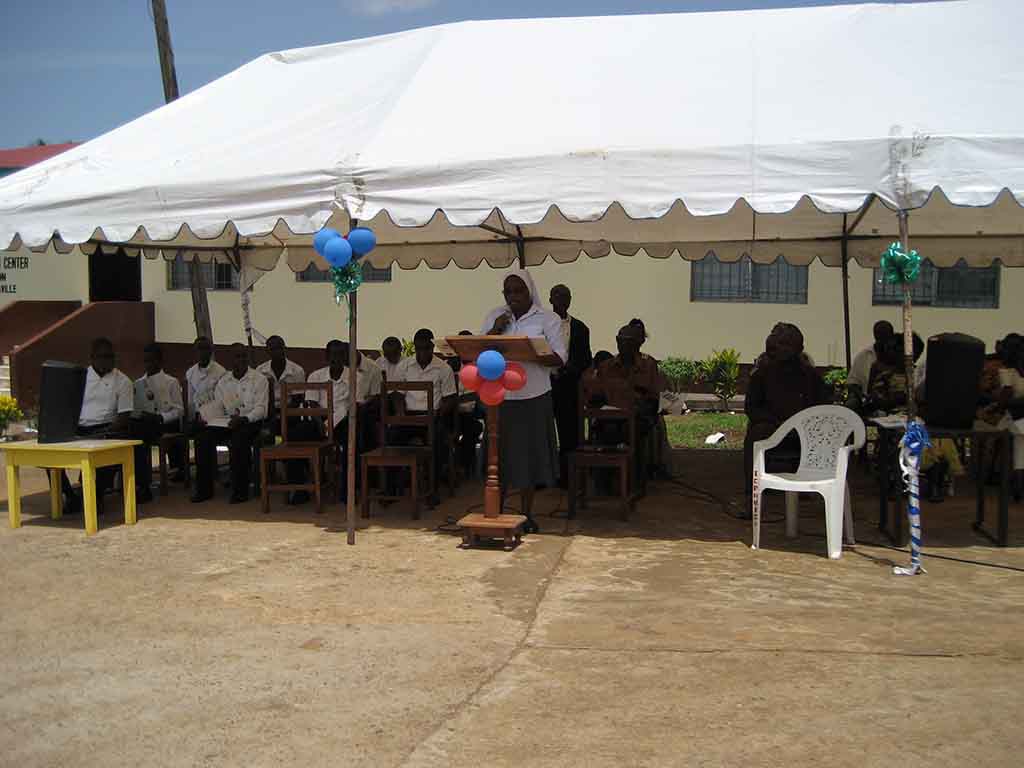 A moment during the opening ceremony.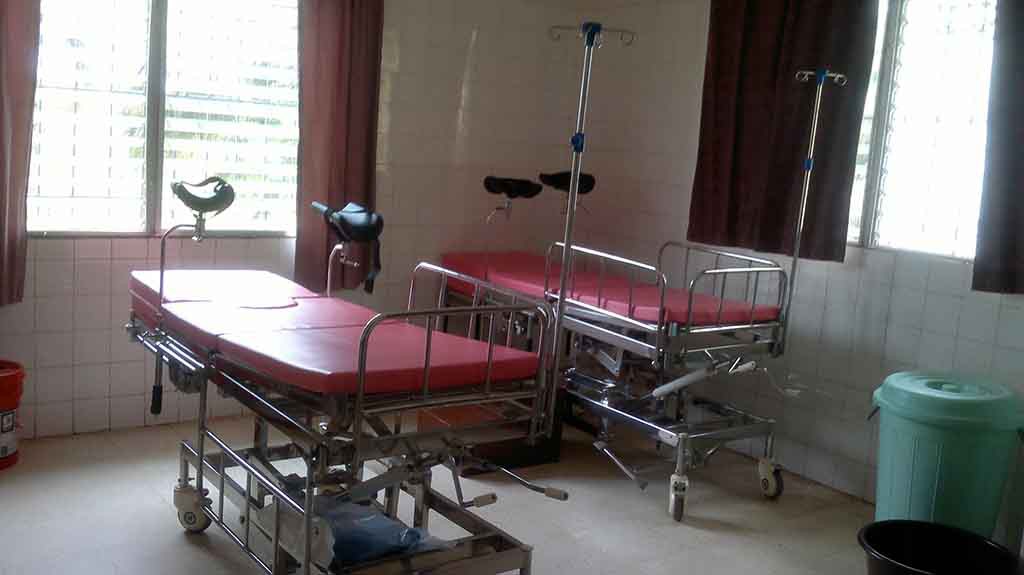 Facilities of the Saint Benedict Menni Health Center.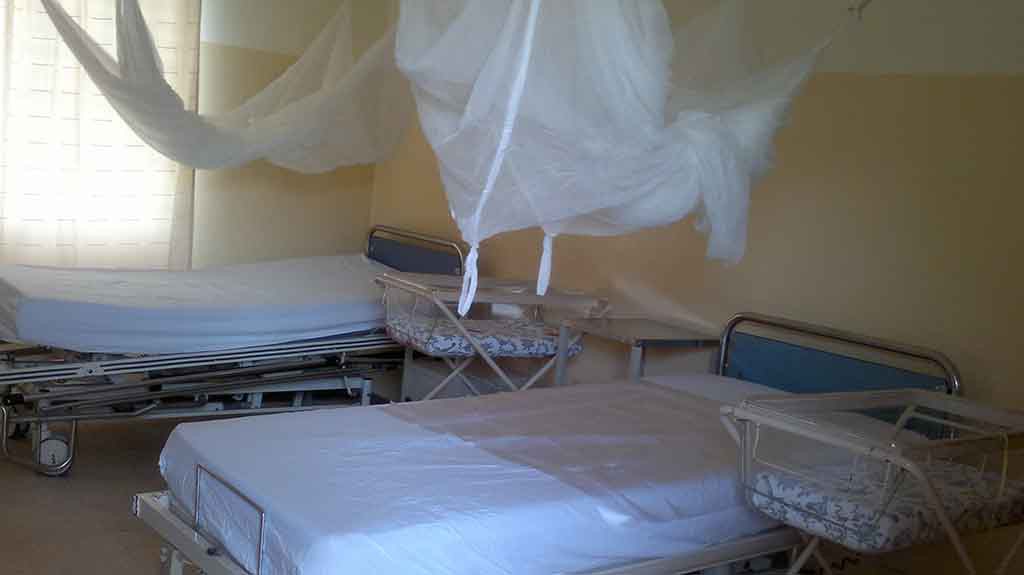 Facilities of the Saint Benedict Menni Health Center.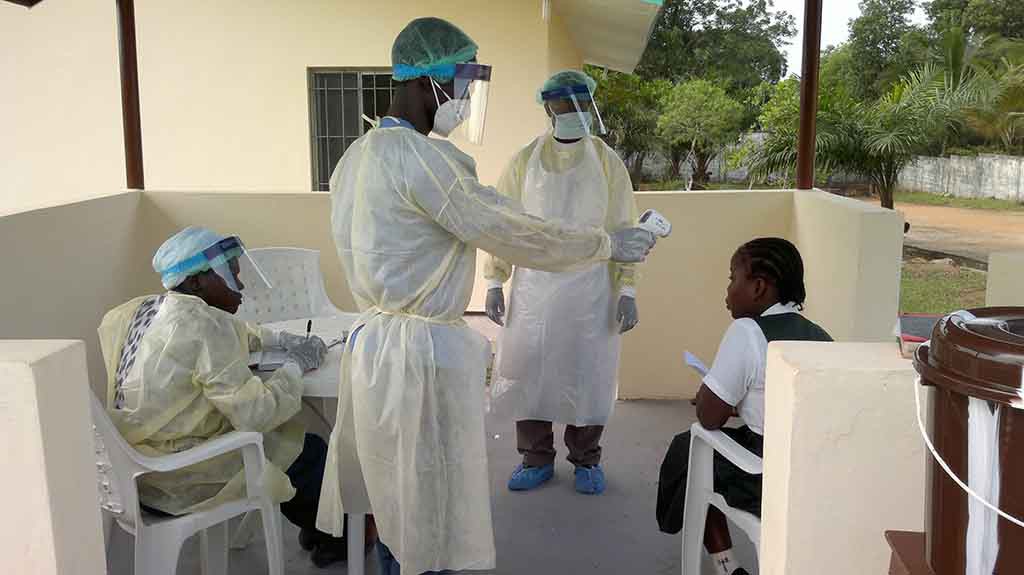 Triage and Ebola symptoms assessment area.