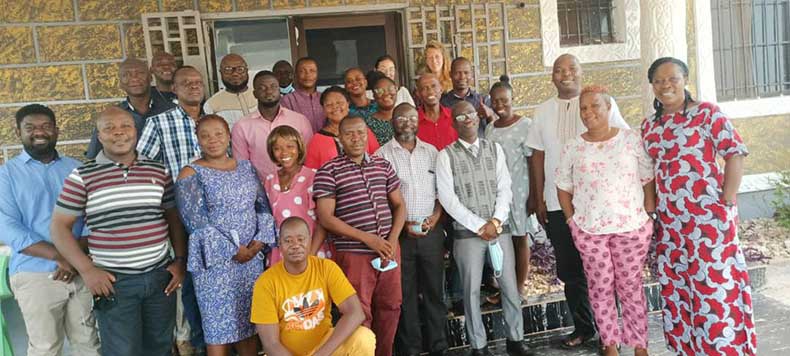 01 Apr 2022

We took part in the first national quantification of mental health products in Liberia

Liberia has launched its first national quantification of mental health outputs for the period 2022-2024, and to this end a week-long seminar was held in Buchanan in March, attended by our coordinator.

Participants included government representatives such as the Director of Mental Health of Liberia, representatives from the United States Agency for International Development (USAID) and The Global Fund, psychiatrists and mental health professionals.

Quantification is the process by which a country determines its needs for medicines and supplies for a given period of time, and allows plans for their procurement and funding to be established.