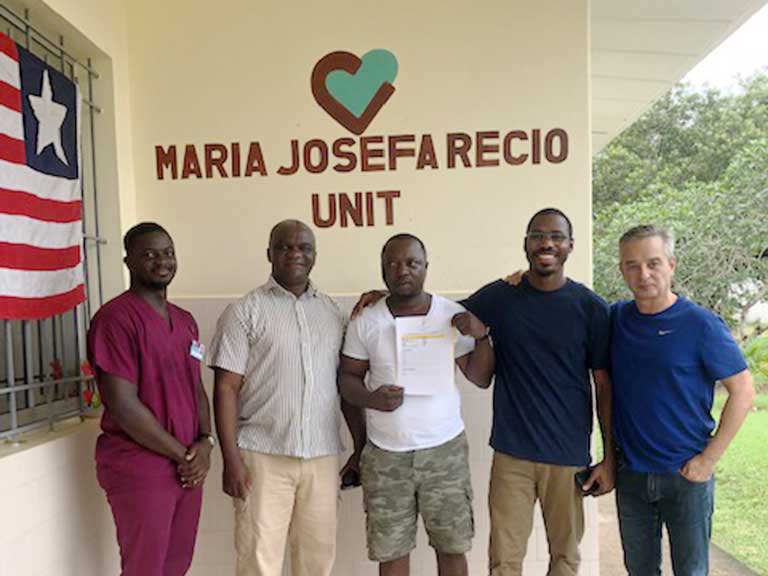 Mikel Tellaeche (right) and Ato Kwamena (left), with representatives of The Carter Center.
02 Sep

4 admissions and 4 discharges in august

August brought 4 admissions to the Step-Down Unit of the Saint Benedict Menni Health Center, and we happily saw 4 patients being discharged. One client was re-admitted after she
relapsed.

This month had a total number of 20 women currently receiving treatment, and a whooping number of 47 clients for follow-up, and so far 85 women have received treatment in our facility.

We also introduced 5 patients to undertake the Trial Parole system which yielded positive results. Social workers visited 6 clients and traced the home of one during this period.

We have an average length of stay of 88 days.

Mikel Tellaeche, our Health Programs manager and manager director of the Aita Menni Hospital in Arrasate-Mondragon (Spain), paid a visit to the Unit during this period. He came with Cecilia Alvarez (psychiatric nurse), who used to work during the commencement of this program. They provided the Unit with medications and identification cards for staff.

Moreover several meetings were held with staff of the Benedict Menni health center and Step down unit.