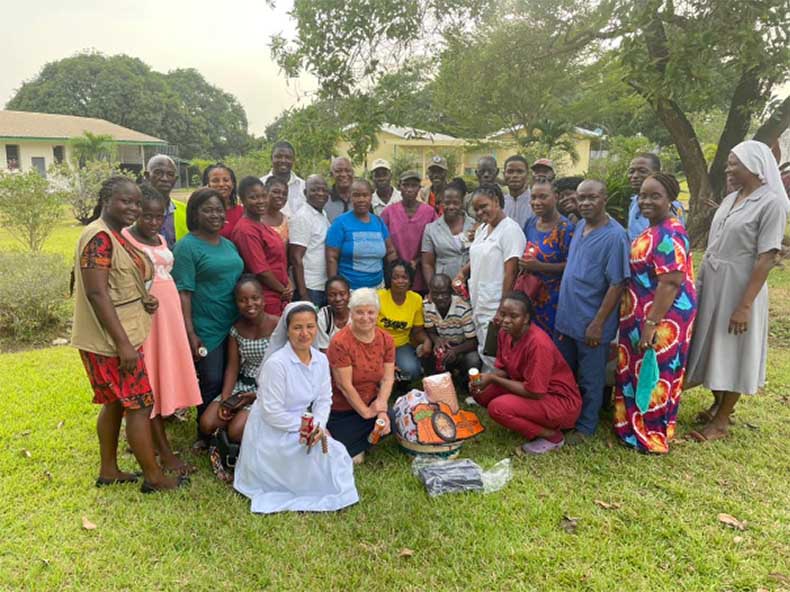 12 Apr

Sister Inca leaves West Africa after 30 years

After 30 years of service in Africa, on Tuesday, March 29, 2022, Sister Inca left the Saint Benedict Menni Health Center in Monrovia for Spain.

It was with a bittersweet feeling that staff, patients, community members and many others received the news. Sister Encarnación González, "sister Inca", has been a faithful servant of West Africa, especially Liberia, although she also served in Ghana for three years. Now, she begins a new stage in the service of the Sisters Hospitallers in another place, where her work will surely be as beneficial as it has been here.

The staff of the Health Center and the Mental Health Unit gathered the day before to bid her a fond farewell. It was a lovely time to share some memories, and the honoree received some gifts of appreciation.

She will be missed, and her imprint will remain indelible forever in Monrovia.

See you soon, Sister Inca!