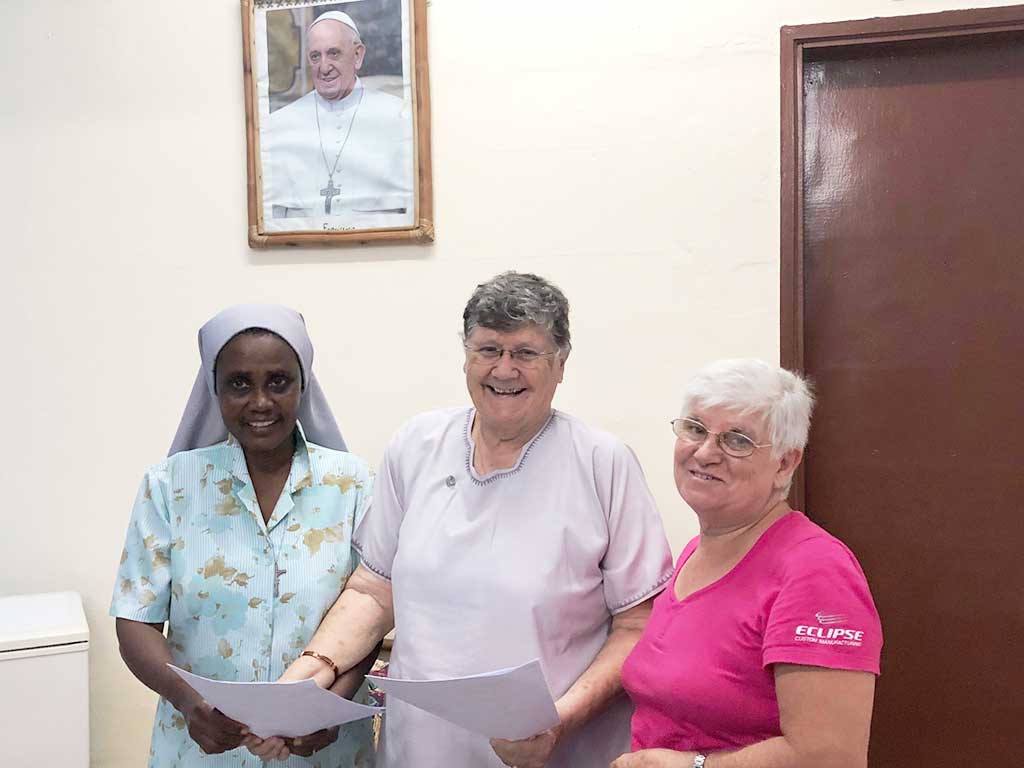 From left to right, Sisters Hospitallers´ superior in Monrovia Sr Florence Adevor, Sr Barbara Brilliant and Sr Encarnacion Gonzalez.
09 Sep

SBMHC will provide internships to students from Mother Patern College

Saint Benedict Menni Health Center and Mother Patern College of Health Sciences have signed a memorandum of understanding which will provide internships in our center to students of Nursing and Social Work.

Not only is the mission of Sisters Hospitallers to attend and rehabilitate people with mental illness, but also to collaborate with all those institutions that work for the same objectives and especially with those dedicated to the training of health professionals.

Mother Patern is one of the colleges of the Stella Maris Polytechnic in Liberia. The Dean of Stella Maris Polytechnic, Sr Barbara Brilliant, is very close to our institution and has advocated for the people with mental illness in Liberia. She has been a great defender of our project from the beginning.

Now, after almost 2 years, we signed this collaborative agreement so that it was already in operation and that allows nursing and social work students to rotate through our Unit.

Almost all workers in the Mental Health Unit have been trained at Mother Patern College of Health Sciences, a sample of the level of collaboration between the two institutions.