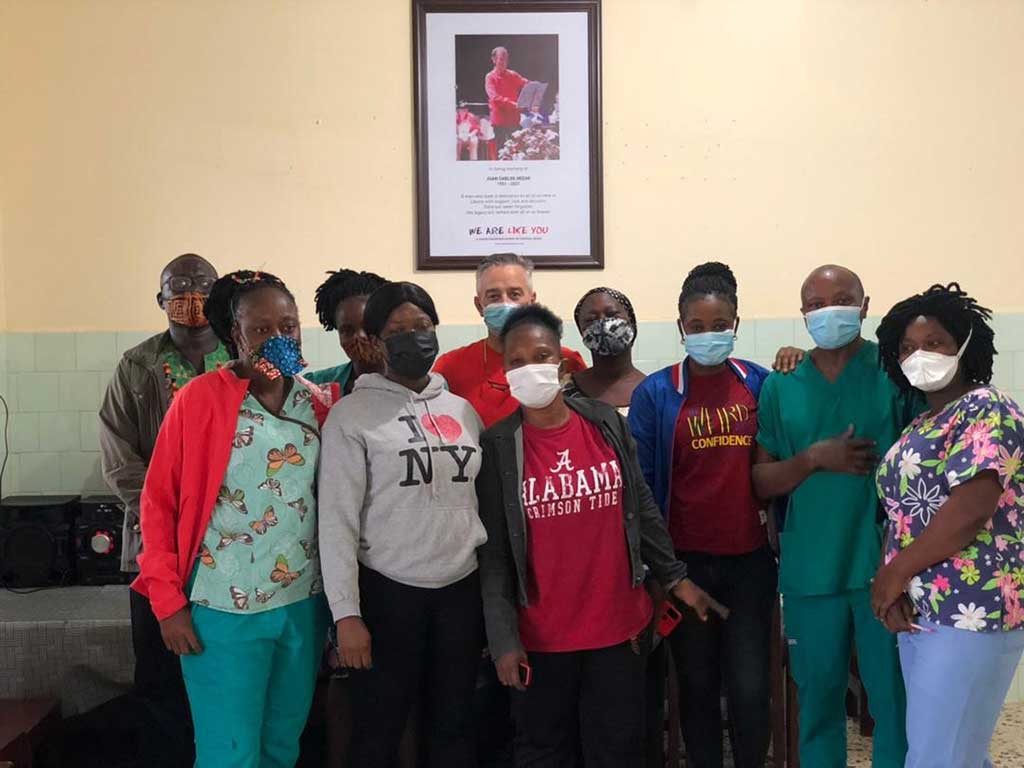 Staff under the picture that fondly remebers Juan Carlos Irizar.
04 Aug

Staff and patients of Saint Benedict Menni Mental Health Center honor Juan Carlos Irizar

Staff and patients of the Saint Benedict Menni Mental Health Center have paid tribute to musician and composer Juan Carlos Irizar, benefactor of the center, who passed away last April.

Since July, a picture with the image of Juan Carlos has a place of honor over one of the rooms of the center, as a reminder and tribute to this enthusiastic donor and friend, a person committed to the development of this program for the care of women with mental illness.

Juan Carlos Irizar played a crucial role in the implementation of the We Are Like You project, in which he was involved from the very beginning. He selflessly organized countless fundraising and publicity events in which his music was the main attraction. He organized up to three concert tours for this purpose throughout the Basque Country, where he was well known and appreciated, and performed twice at the Chillida-Leku Museum in San Sebastian, also for the benefit of We Are Like You.

As the painting in his honor placed by the center's staff says, "His legacy will remain with us forever".